Age :
👦
14+ years old
Difficulty :
💪
Difficult
Play time :
⏳
1h
Number of players :
👫
2-6 players per group
Set-up time :
✂️
30 min
An adventure… from the Belle Époque
Are you up to the challenge?
Our investigators in images
Like hundreds of players all over the United States and United Kingdoms, enter the extraordinary world of Arsène Lupin during an exciting adventure with "Arsène's Masterpiece".
How does it work?

Download & Print
the adventure of your choice
Transform your space
set the mood!
Let's go…
for 1 hour of unforgettable adventure!
What is in your Escape Kit
"Arsène's Masterpiece"?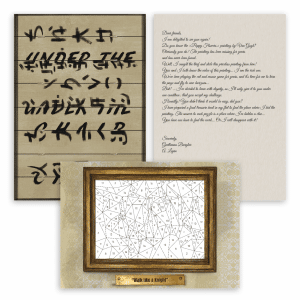 A complete kit, ready to use, to save time
Arsène's Masterpiece is a complete Escape Room kit to download with 12 printable puzzle sheets.
It includes everything you need to quickly start playing!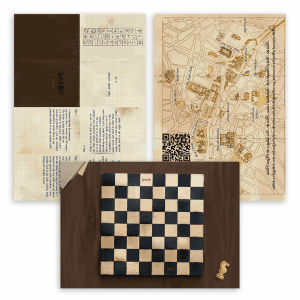 Simple instructions for a quick setup
The setup is simple: each step of the Escape Room kit has been thought by our specialists, professional Escape Room organizers.
Print, cut out and set up, and that's it!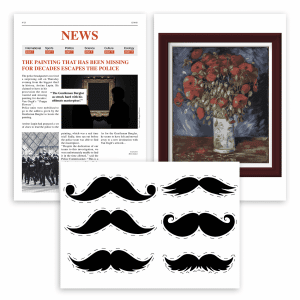 Posters and invitations for a complete experience
The kit includes posters, an invitation and a victory poster for the final selfie (so important!)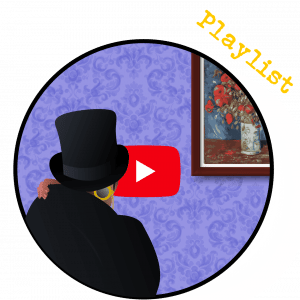 And even a Youtube playlist for the mood!
We've created a YouTube playlist for you to transform your home or apartment into an immersive adventure out of the ordinary.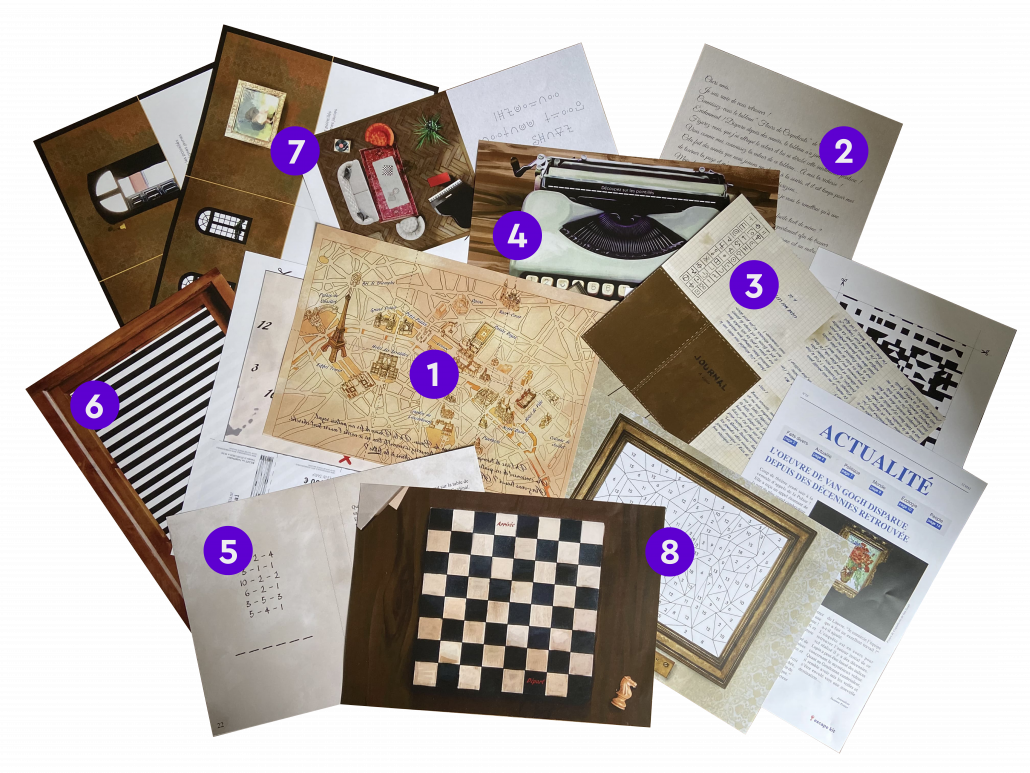 Map of Paris

Lupin's Letter

Lupin's Diary

Typewriter

The book

The window

Lupin's flat

Other puzzles
Small or large group, Arsène's Masterpiece is suitable for all situations
Birthdays, team-building, evening with friends, bachelorette party…
Whether it's a birthday party, an evening with friends or even a team-building event, our Escape Kit can be played with 2 or with dozens of participants.
Team-building activities, our Escape Rooms require constant communication between players and challenge them to a healthy and fun confrontation.
Arsène's Masterpiece, inspired by the world of Arsène Lupin, offers a fun and competitive environment where players compete simultaneously as a team to achieve final victory.
Initially designed for 2 to 6 players, the Escape Room can be easily adapted (and at no extra cost) to large groups of more than 6 players, in a joyful team competition.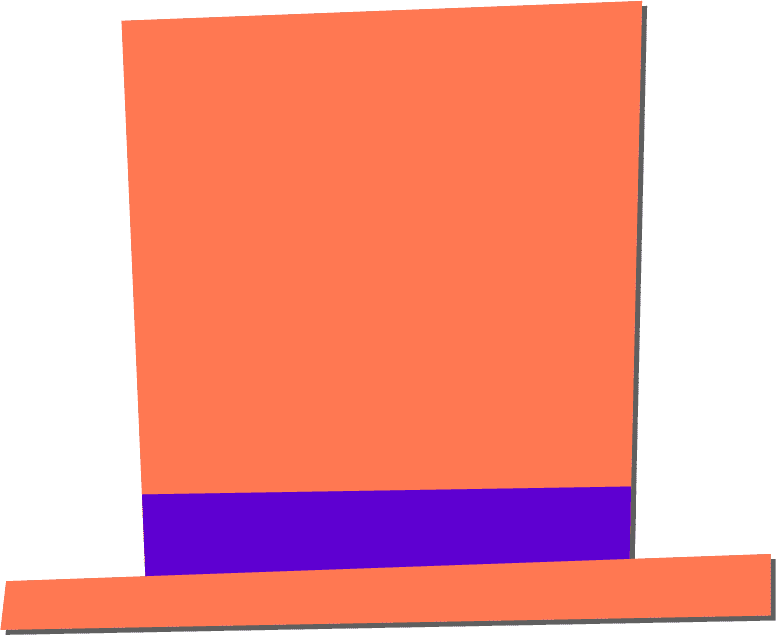 Here are some tips for playing with larger groups :

Split the large group into small teams of two to six players who will try to be the first to finish the game.
Put one group per room (bathroom, kitchen…).
If your home allows it, have the groups move around in different places, but be careful that the groups don't mix up the puzzles.
Read the story to all the teams and start the clock.
It is up to the groups to come to you if they need a clue. For every clue that is revealed, you can give a token (e.g., two extra minutes on the clock, do push-ups…)
Create a mood of anticipation around the reveal of the winning team as this will be one of the highlights of the challenge.
They love us!
(and we love them back!) 🥰
Very happy with this escape room at home!
We thank Escape Kit for its work and reactivity.
A very good time, the decorations are top notch, the scenario is perfect! Everyone loved the Arsène Lupin theme.
I highly recommend it.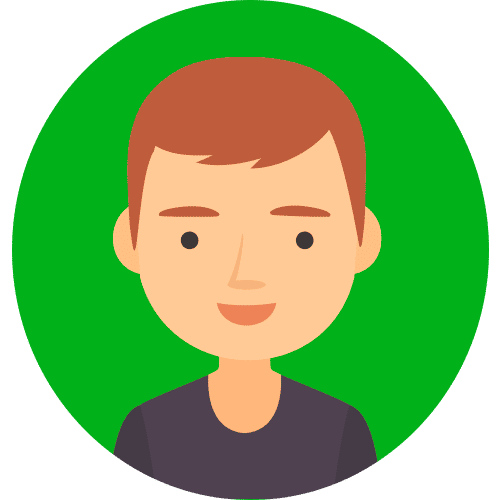 Tommy N.
32 years old
It was an amazing experience! Everyone loved it! The puzzles were great, we finished the escape game in just under an hour! Can't wait to try the other Escape Kit adventures.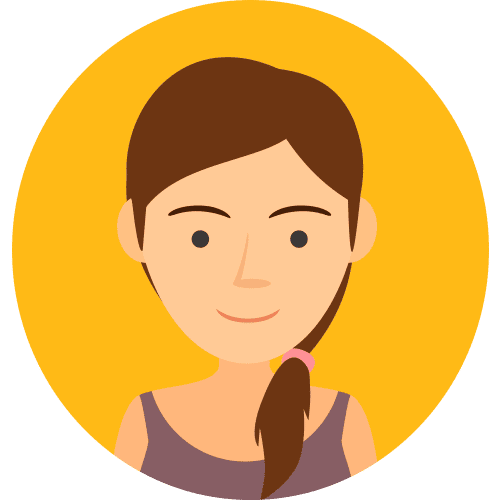 Jennifer N.
15 years old
Great escape game! Perfect atmosphere with the music and the decoration! We had a good laugh 🙂
Good time with our friends and our teens.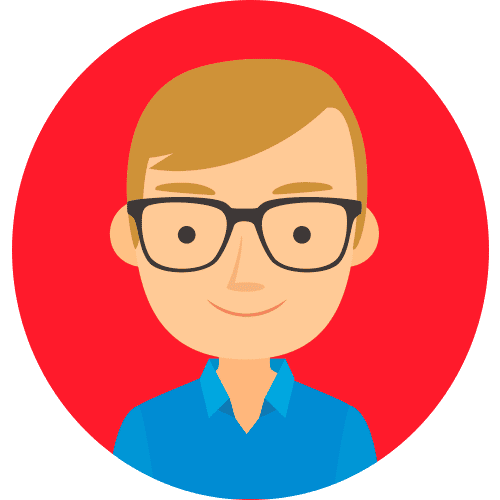 Jimmy J.
45 years old
Excellent game, good time with friends! We transformed our house into a mini Paris to take up the challenge of Lupin.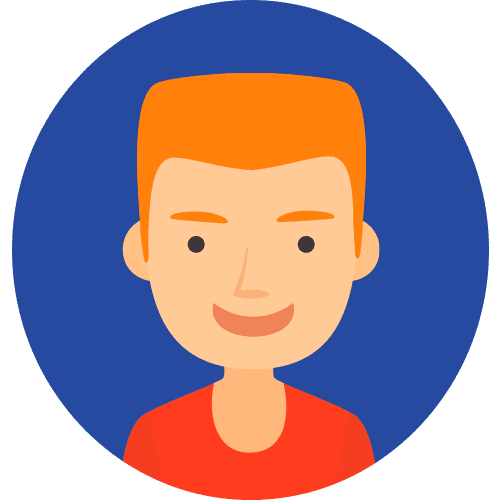 James I.
20 years old
I wanted to try this escape room because I LOVED LUPIN netflix series! Thank you so much Escape Kit for this wonderful experience! My friends had a great time!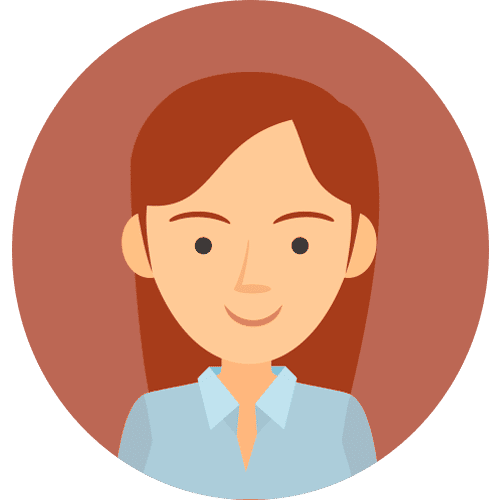 Luna N.
35 years old
Very nice evening with the Gentleman Burglar, our friends and Escape Kit 😉
The preparation didn't take much time and the result was great!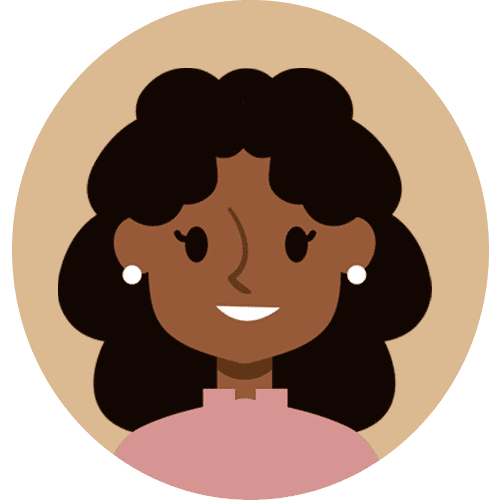 Ciara K.
28 years old
Escape Kit: a complete Escape Room to do at home, and much more!

🌟
A ready-to-play Escape Room
Your Escape Kit comes complete, simply print it out and the game can begin. Start now!
🎉
Ideal for all types of events
Whether it's a birthday party, a school event, a rainy weekend, a night out with friends or an impromptu party, our Escape Kit are the ideal companions for all your gatherings.
🃏
Many bonus accessories
Invitations to hand out or send, personalized photobooth, soundtrack and many other surprises are waiting for you, to totally immerse yourself in the game universe.
🤩
Satisfied or refunded
Your purchase does not meet your expectations? No problem, we will refund you 100% on request.
Have a question? Our FAQ has the answer!
Playability
Arsène's Masterpiece is an Escape Room considered moderately difficult. Ideal to have fun while you're racking your brains!
Equipment required:
A printer
A filled ink cartridge
Scissors
Pens
Cutter
Glue
Tape


Is it possible to play in an apartment?
Totally! Our Escape Rooms are designed so that everyone can play them: in a house or an apartment, indoors or outdoors, in one or more rooms. 
Not necessarily ! We provide you with a guide of clues and answers to help you if necessary during the game.
This page can be read by :
– A facilitator who will not play the game and who will have the role of advancing the players when they need it
– A player, designated as the team leader, who will have the page on their phone and will click on a clue if needed.
Yes, this is a cooperative team adventure designed for teams of 2-6 players. If you have more players, make teams and print one copy of the game per team. In this case, the groups will compete to finish first. For example, for a group of 25 people, print the Escape Kit 5 times and make groups of 5/6.
This game requires the use of internet via a phone to solve some puzzles. 
It will also be useful to consult the setup and clue guide. Use your phone to consult them (to be downloaded in advance)!


Is it possible to play outside?
It is possible!
You can set up the game outdoors whether in your garden or in a park. 
Just watch out for the wind! 🙂
Download and set up
To purchase this Escape Room "Arsène's Masterpiece", simply: 
Add the game to your cart
Enter your contact information (first name, last name, email)
Validate your order
Open and download the Zip file received by email from a computer
Read the setup and printing guide
Print the game and prepare it according to the setup guide
Start the timer and let's go for an hour of Escape Room at home! 
No, we have designed booklets to help you as much as possible with a printing guide, an setup guide and a answers guide. If you follow them, everything will be fine 🙂


Is it possible to play in one room?
Absolutely ! This game is actually played in your main room and if you run out of space, you can play on the table only. However, to make the experience memorable and immersive, we strongly recommend hiding the clues as indicated in the guide. 
Customization and accessories
Of course! The kit contains accessories but you can add disguises as well as items such as a pipe, a monocle, a top hat… 
Age :
👦
14+ years old
Difficulty :
💪
Difficult
Play time :
⏳
1h
Number of players :
👫
2-6 players per group
Set-up time :
✂️
30 min