Who are we?
Discover our team!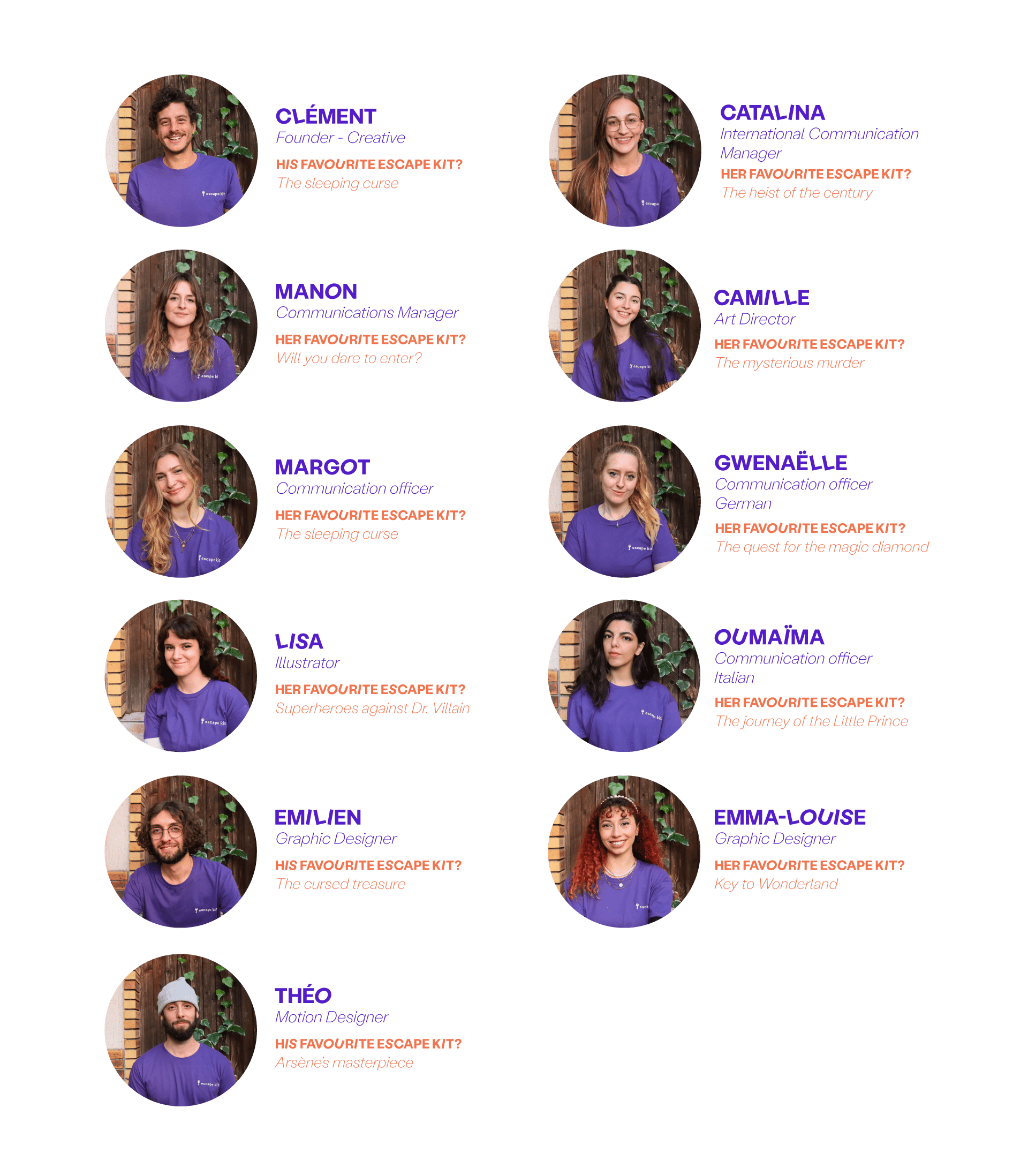 Our idea
Escape Kit is the reference site for designing an Escape Room at home. Download, print and set up.
Escape Kit is the easiest way to turn your home/apartment into a real Escape Room.
Why Escape Kit?
With Escape Kit, we're launching the new generation of Escape Rooms and bringing the puzzles right through your front door!
Escape Rooms originated in Japan in 2008. By 2013, Escape Games were introduced in France and are still growing in popularity. This concept has generated a real enthusiasm appealing to the needs of belonging to a group, critical thinking, speed, collaboration, and a taste for challenge. Lack of proximity and high prices remain a barrier to some individuals and families who want to have the Escape Game experience.
Escape-kit.com removes these barriers and gives people the chance to organize escape rooms in their living space (house, apartment, office) for $20. All the fun without the constraints!
A "DIY" approach (Do It Yourself) praised by many specialists and parents for the values it prioritizes, particularly play with the notions of sharing, learning, and working together for a common goal.
It's now finally possible to transform your living room, kitchen, garden, classroom… into an escape room with family and friends.
You only have 60 minutes to hunt for clues and solve the puzzles!
We've created different scenarios suited for a range of ages (children, teenagers, and adults).
Just choose the degree of difficulty and download your scenario. Invite your friends/family and start the clock!