Organize an escape room for large groups
Do you love Escape Rooms and want to play with many players? For your wedding, your bachelorette party, for a team building activity (perfect for an animation), a board game evening with friends or even for your child's birthday… Organizing an escape room for a large group of players seems so complicated!
Relax, we'll explain everything you need to know for a successful group gaming experience. 🙂
No more waiting and moving for an escape room in London, Birmingham, Manchester, Miami, or Washington!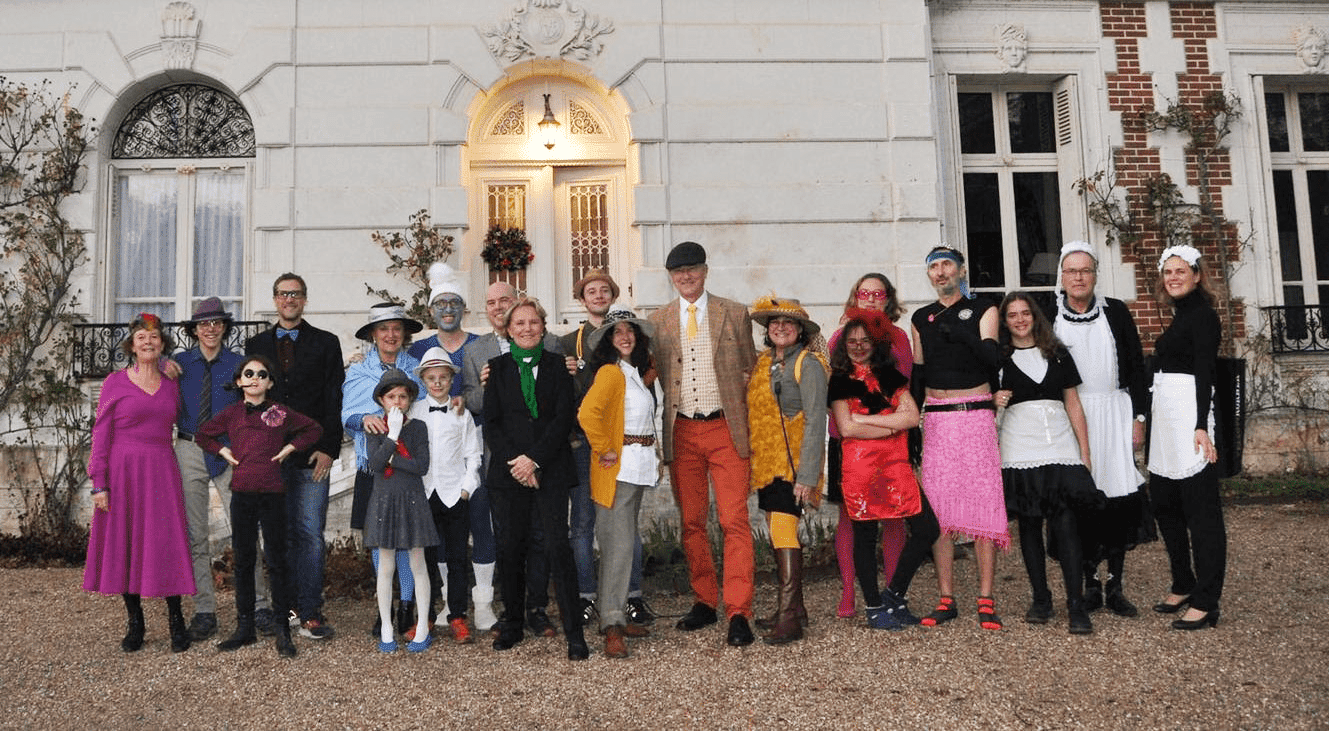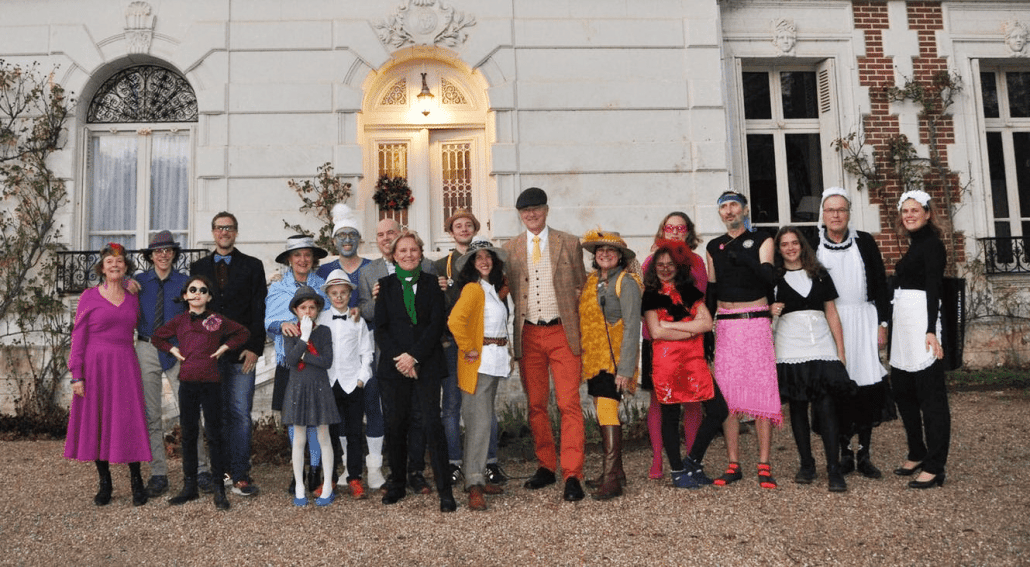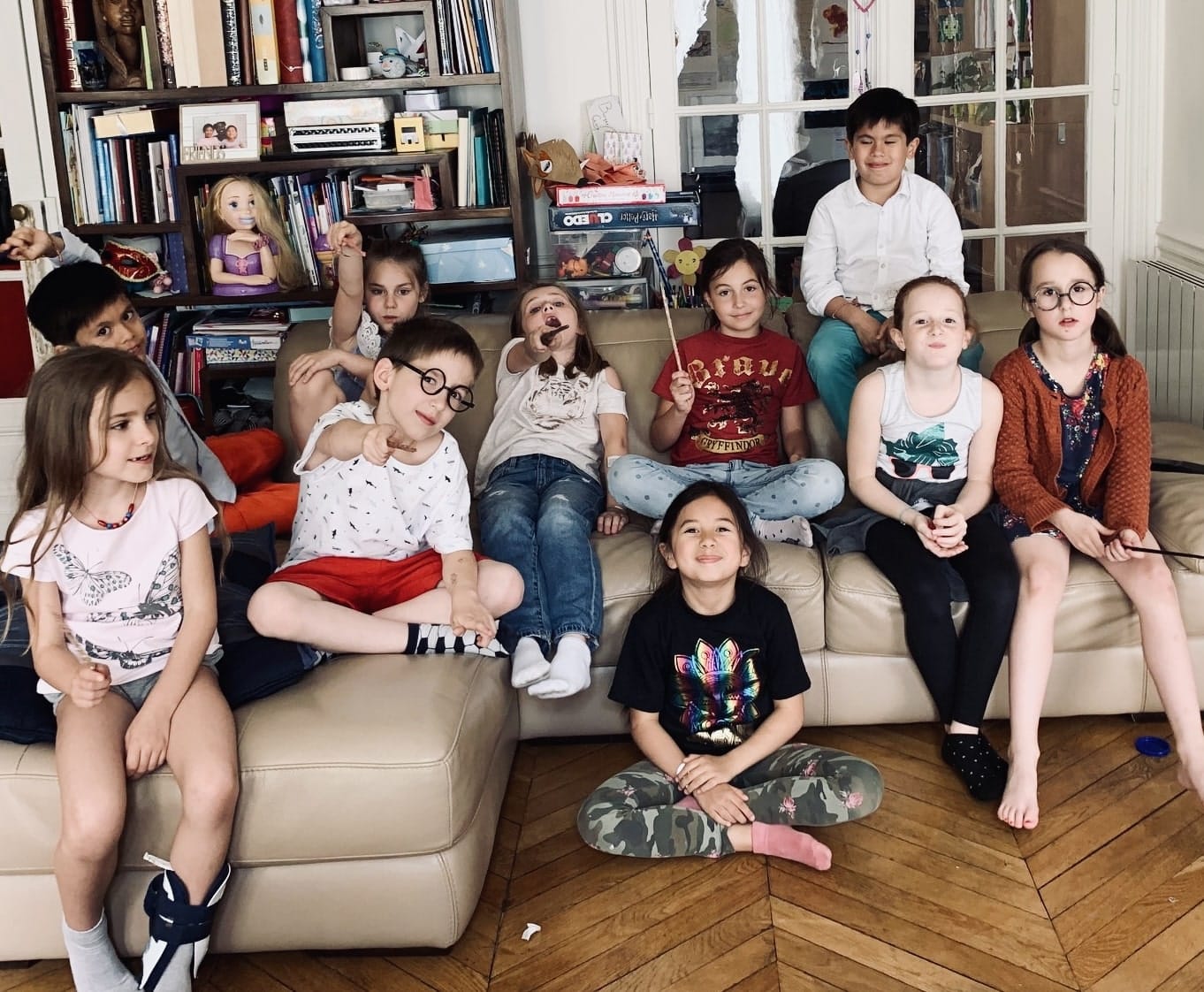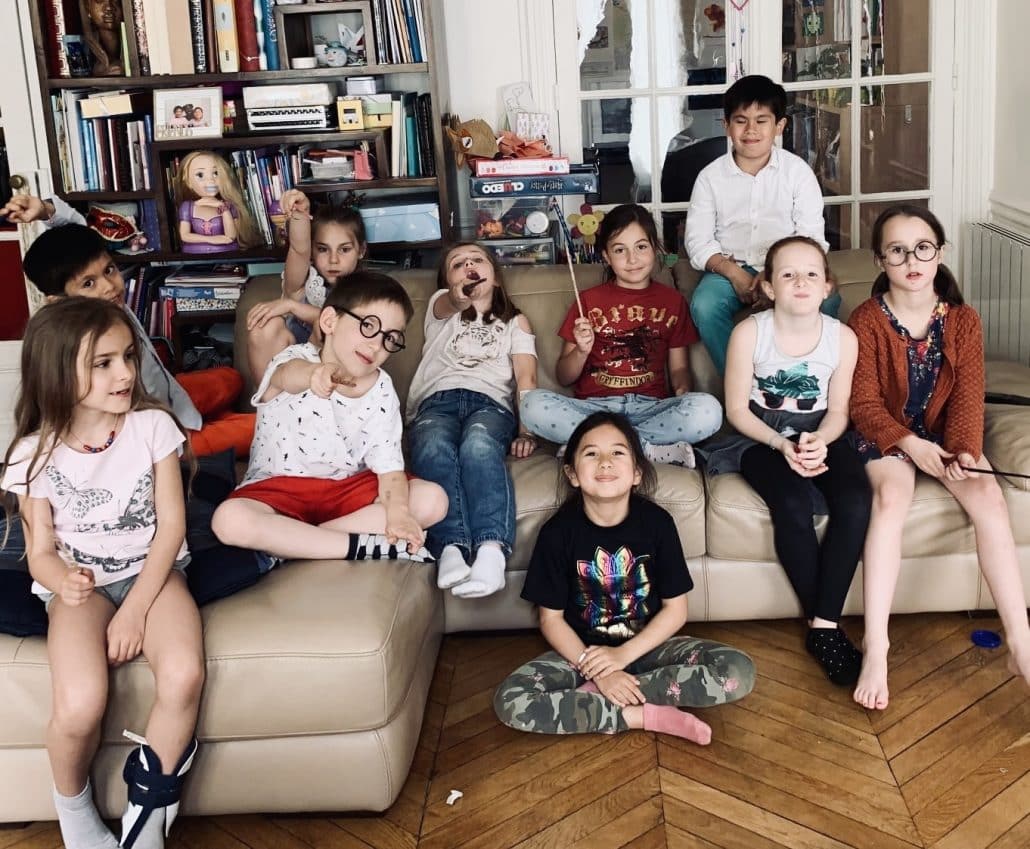 Escape Rooms for big groups
A classic escape room has a limited number of players. Between 2 and 5, or even 6 people only, and for a price that can sometimes reach $110! Not very practical for large parties and low budget activities.
It's not ideal for large group parties and low budget activities. To make everyone happy, we created Escape Kit!
We offer escape room kits to play wherever and whenever you want, even at the last minute!
In your living room, your garden, a park, on holiday… Play with your friends or family, unlimited number of players!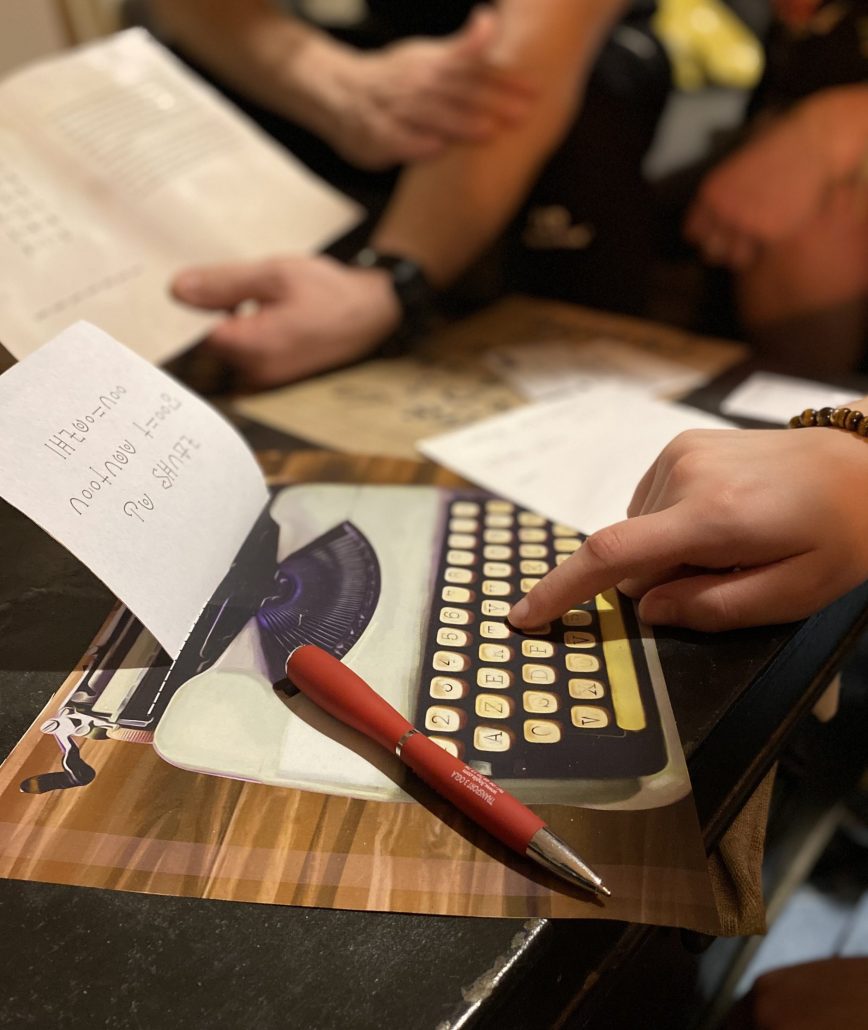 What is an escape room kit?
Escape Kit offers Escape Rooms to do at home and create unforgettable memories with family and friends. Go on a one-hour adventure to discover the world of Harry Potter, the Little Prince, the Pirates, the famous Gentleman Thief, or even the thieves from Money Heist, among many others! A fun and playful game for children from 3 years old, teenagers, and adults!
The concept? Download, print, and it's time to play! 🙂
In your living room, your garden, a park, on holiday… With our escape room kits, you can play wherever and whenever you want, even at the last minute! In fact, after ordered a game in our website, you receive immediately your print game.

Ideal for a last minute activity such as a birthday, a party with friends, or an afternoon with family.

You will receive a complete game kit for a memorable experience.

How to do it?

Choose the adventure of your choice,
Download the Escape Room kit,
Print the game,
Set up with the help of the guide
Play the background music with countdown
And now let's play!

A birthday, a party with friends, a team building, a classroom activity or a family weekend… The escape room kit is the ideal activity to share a moment together, think and laugh!

After printing your game kit, prepare the escape room easily with the help of a setup guide.
Scissors, glue, smile, and your home, garden or office becomes an adventure playground in a few minutes!
Do you want to play with a large group of people?
We have the solution for 5, 10, 30, 50 or 100 players in an escape room!
For a team building activity, a birthday party, a bachelorette party, a classroom activity or any other event, Escape Kit will satisfy your expectations. In a few minutes, your home, garden, or office becomes a real adventure playground.
Download your game, print it, send your invitations to all participants and let the fun begin! 😉
How to organize this activity in a group?
Form teams of 3 to 5 players
For a good game experience, we recommend that you create teams that don't exceed the number of 5 players. This way, everyone will be able to enjoy! 😉 In an Escape Room, many skills are required: be it observation, calculations, or even research. Several possibilities such as:

A team building activity : you can mix several people who don't work together on a daily so that they get to know each other.
A party between friends : you can create groups of players according to their affinities or skills. Be strategic or not! 😉

Print one game copy per team
Differentiate the groups: with colored stickers, colored tape or markers, for example.
Create a different play space for each group: if you don't have a lot of space at your disposal, the furniture can be transformed into places! The table becomes the dungeon, the shoe cabinet becomes the treasure chest… Use the game location signs or a post-it note.
Ready to play? Invite the teams to play and start the background music with a one-hour countdown.