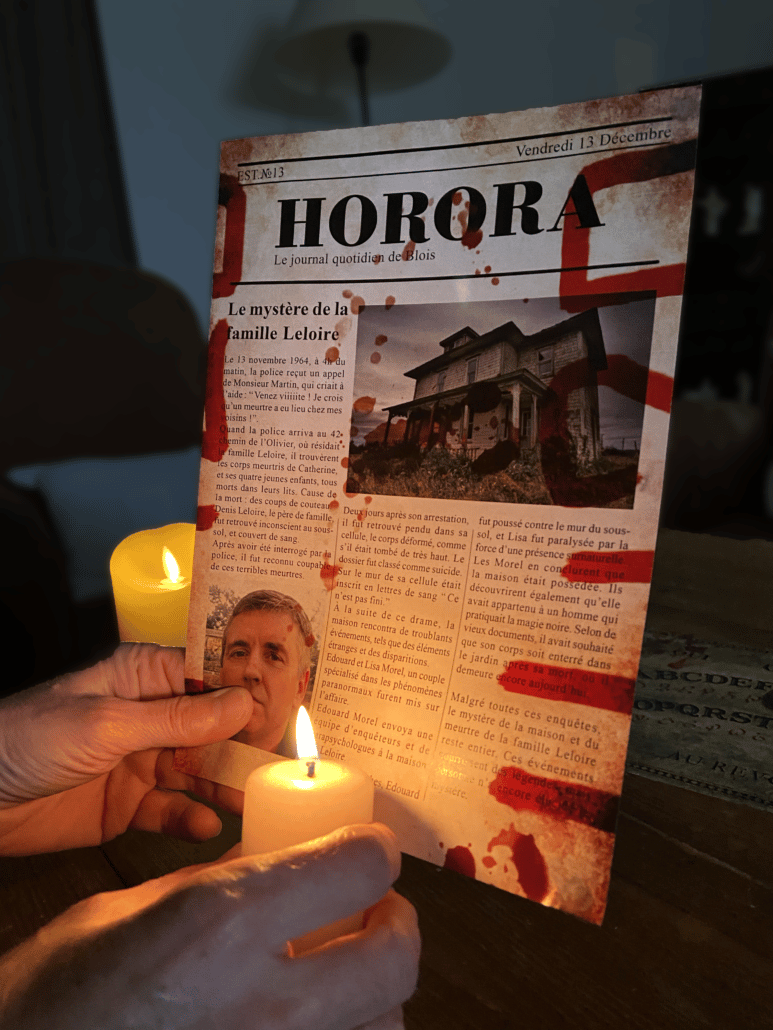 You have inherited a large family house which, according to your relatives, is haunted because a family was murdered a few years ago… Convinced that these are rumours, you move in.
To celebrate this event, you have organized a party with your friends.
You are spending a great evening when paranormal phenomena appear : a slamming door, a scream behind you, lights going out… Suddenly, a disturbing noise comes from the basement…
Will you dare to enter?