The 5 most popular educational games
What you are about to discover...
Discover the best educational games!
Teaching our children the important and basic things in life can sometimes be a real challenge. We don't know how to catch their attention, how to keep it, or even what to teach them.
Why not combine the pleasant and the useful? Teaching while having fun ! In this article, we share with you the Top 5 best educational games that are successful with young children, in order to improve:
Memory
Social skills
Physical skills
Self esteem
Capacity of concentration
Because we all know that learning through playing is the best way to develop cognitive and creative skills, it increases the desire to learn and the pleasure of acquiring knowledge (and for us adults, it's much more pleasant).
The best game to improve your spelling!
Designed for children aged 4 years and over, this banana bag full of letters will become your best partner to challenge your children.
With this, you will be able to teach your little wolves the pronunciation of each letter, putting the letters of the alphabet in the right order, spelling their name…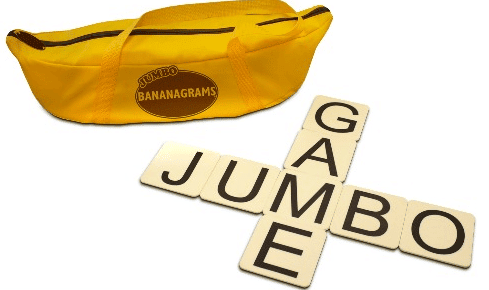 A game of Who, Where and What!
The aim of this game is to make a complete tour of the board, by answering different questions based on the manufactured world, nature, flags, geography, etc…
There is no better way to improve general knowledge!
Obviously, the game is designed to be played by young children based on their knowledge. Consequently, it's accessible to children aged 7 and over.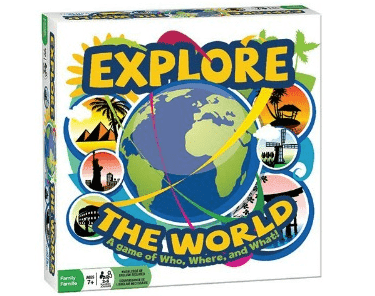 Discovering the body while having fun!
This game is perfect for teaching anatomy in the simplest way possible to children aged 6 and over.
The five different games included are simple, detailed, can be done individually or in small groups of 4.
The reusable peel and cling stickers will allow you to play as much as you like!
Maybe you'll discover your kid is a real surgeon!
Create your own universe in the most realistic way… Genius!
The instructions in this game are suitable for children aged 8 and over.
The planets painting and matching activities allow children to discover the beauties of the solar system in a fun way.
This set includes planets, stencils, a glow-in-the-dark pen, rods, string, a wall chart filled with facts and 10 sets of Kids Quiz questions.
Remember to protect yourselves from the paint!
5. And last but not least… An Escape Room!
The perfect game to live an unforgettable adventure to share with friends and family, while improving our creativity by staying at home. There are different games for the little and the big ones….
Everyone will find their favorite theme from the world of Harry Potter, Princes and Princesses, The Little Prince or become a Superhero, Pirate, or even a robber from Money Heist series. These are ready-to-play Escape Rooms kits made in France.
The concept? Print, set up and go!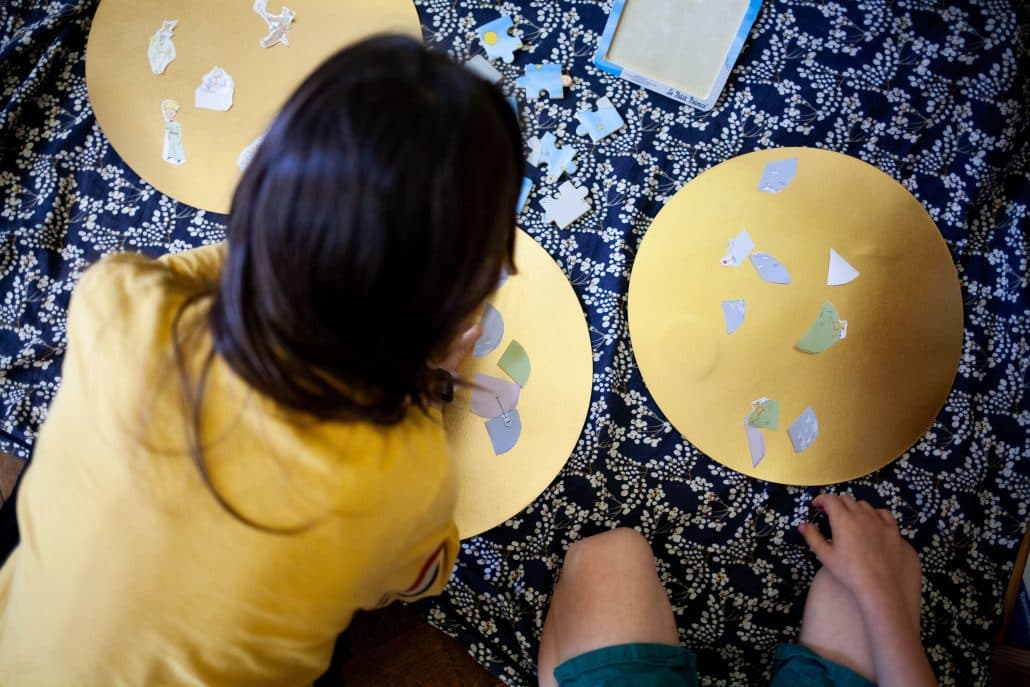 These games are perfect for : birthdays, last minute gifts, Christmas presents, evenings with friends or family, rainy afternoons…
The 5 ideal games to have fun at home !
The team loves them ! And you, which one do you want to discover ?