The express and healthy pancake recipe!
What you are about to discover...
Here you are, food lovers!
As a famous writer once said: "Of all the passions, the only one that seems respectable to me is the passion for food". Whether they are accompanied by chocolate, jam, sugar, caramel, fruit… Pancakes are eaten in abundance ! Does your mouth is watering just thinking about it? It's a good sign, you're in the right place. Let's go, let's discreetly go to the kitchen for a small round of pancakes, nothing, just ONE ! Yum, whatever…? Come on, enough talking, quickly discover this recipe for soft, healthy and gourmet pancakes. Take the children into the kitchen, put on your aprons and off you go for a dough ready in 5 minutes!
1. Ingredients
125 g wheat flour
20 of cane sugar
3 eggs
20 g deodorized coconut oil (options : rapeseed or sunflower)
250 ml vegetable or animal milk
1 teaspoon of liquid vanilla or orange blossom flavoring (optional)
1 pinch of salt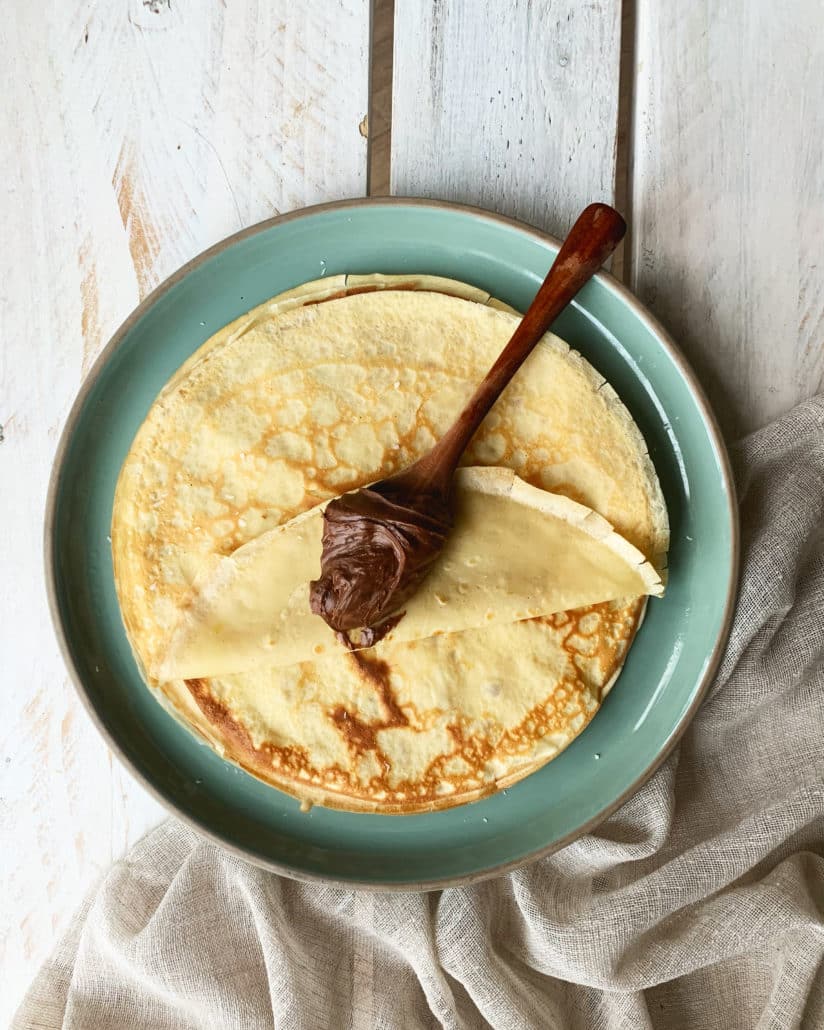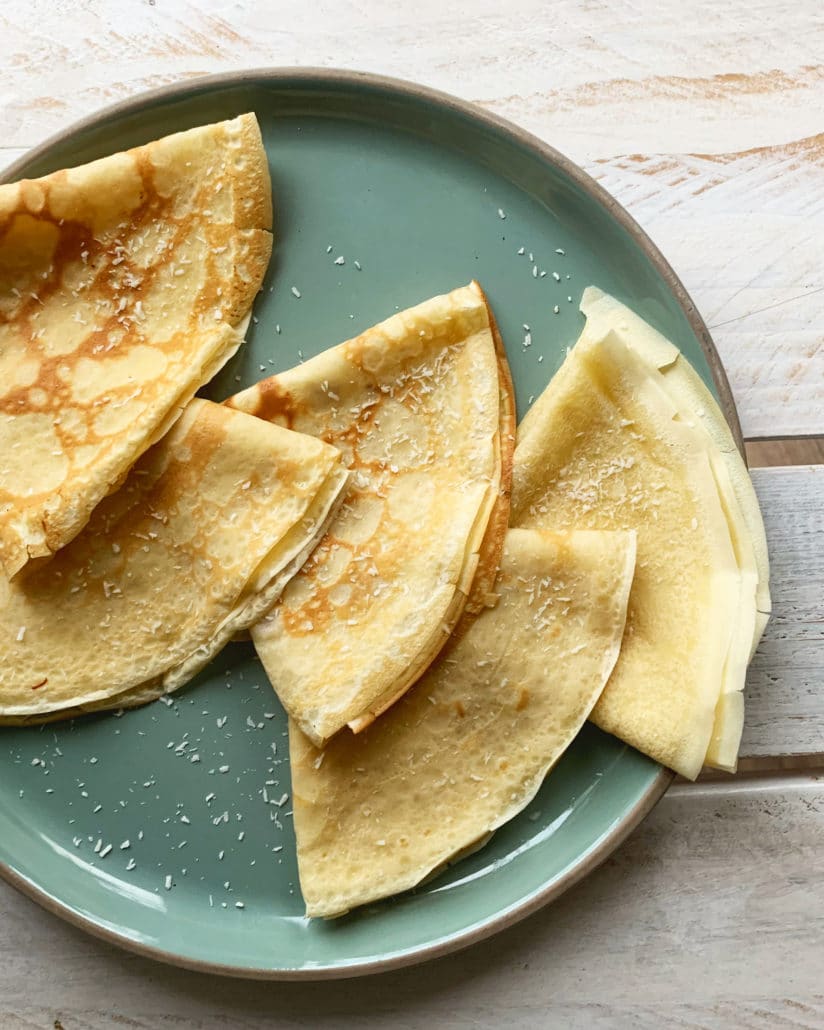 2. Preparation
Melt the coconut oil and preserve aside.
Pour the flour, sugar, and salt into a bowl.
Add the eggs and mix well.
Add the coconut oil and mix again.
Gradually pour the milk into the bowl, mixing vigorously with a whisk. The dough should be smooth and without any lumps.
Leave the dough to rest for at least one hour.
Once the resting time is over, warm a lightly oiled frying pan over medium heat.
When the pan is hot, place a good ladle of dough and form the pancake.
Leave the pancake to cook until it is golden brown, and then turn it over with a spatula.
Remove the pancake and repeat the operation until the dough is used up.
Serve your pancakes with sugar, agave syrup, chocolate, caramel, jam, fruit or whatever you prefer !
Our special tip : for a soft dough, prepare it the day before 😉 The recipe, allows you to make about ten large pancakes.
Whether salty or sweet, the pancakes were more than approved by the team, they were devoured !