Escape room kits are perfect for kids
Escape Rooms can now be found just about everywhere in the world, and continue to grow in popularity. Their novelty attracts people from all walks of life looking for a challenge. But while some people have already tried out a bunch of classic Escape Rooms, there are some concerns:
It's not an activity they can take part in as a family
The puzzles are too difficult for children
The scenarios are too complicated
The story doesn't captivate the children's attention
Fortunately, we now offer an alternative! Escape Kit have multiple difficulty level, meaning that multiple generations can participate and all enjoy themselves.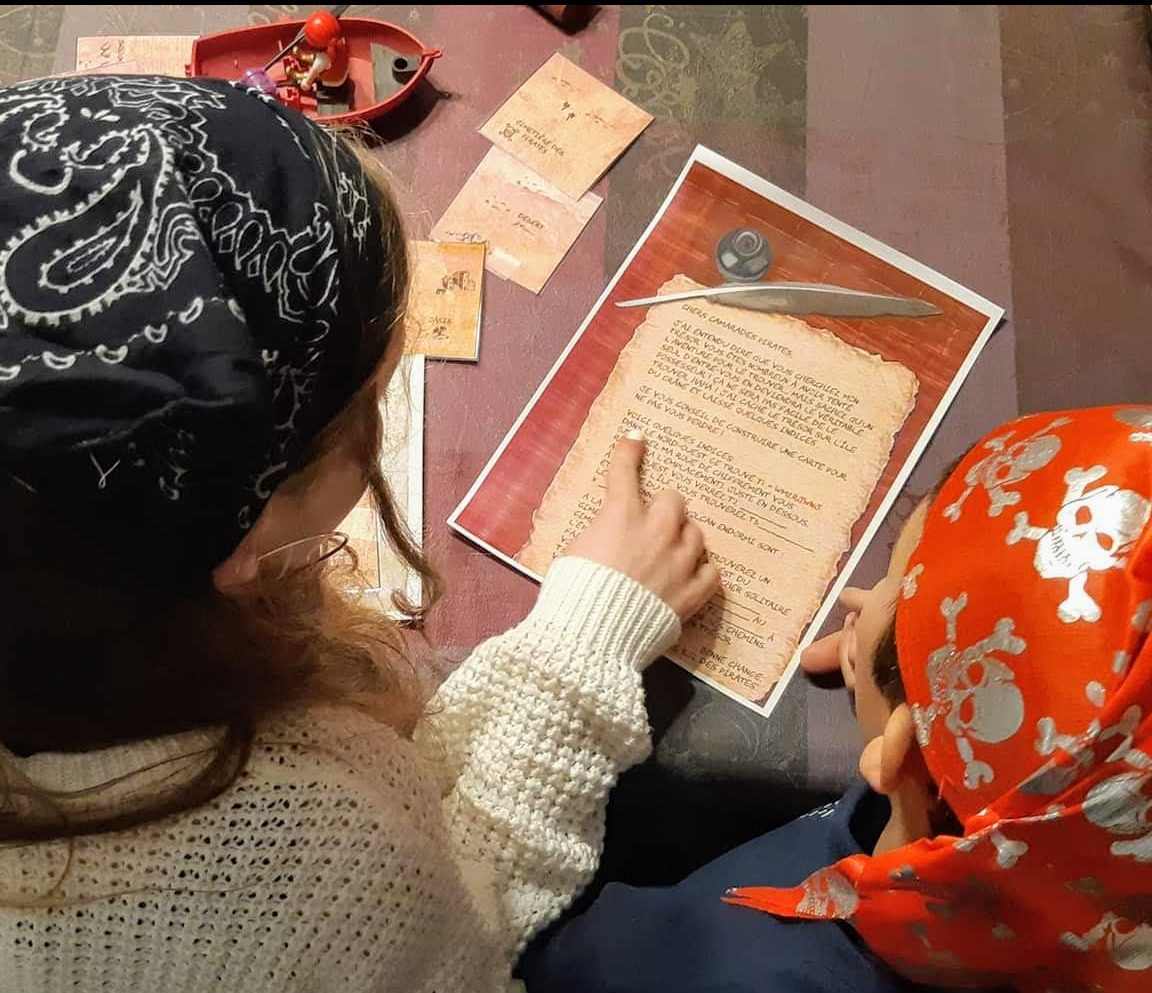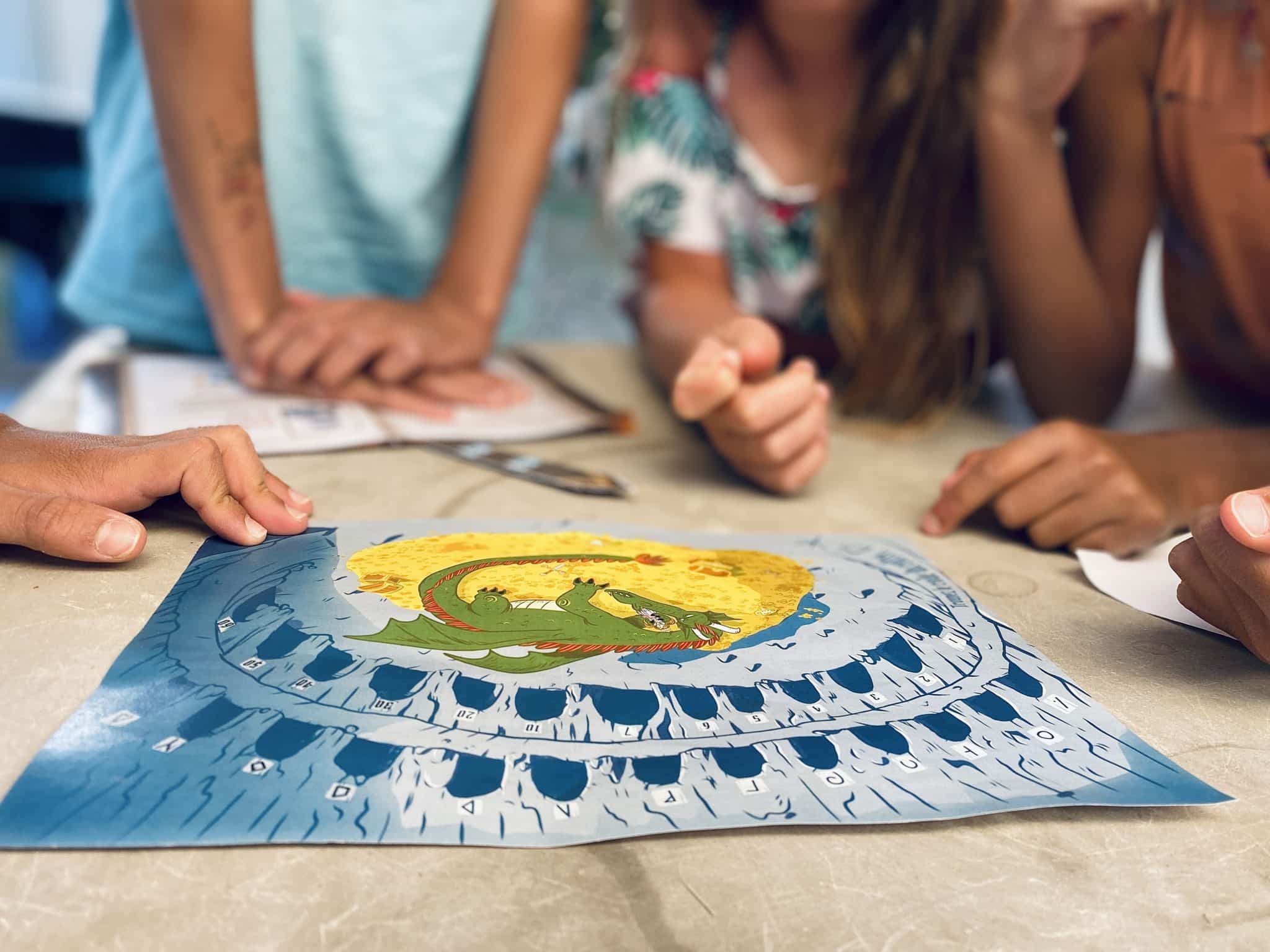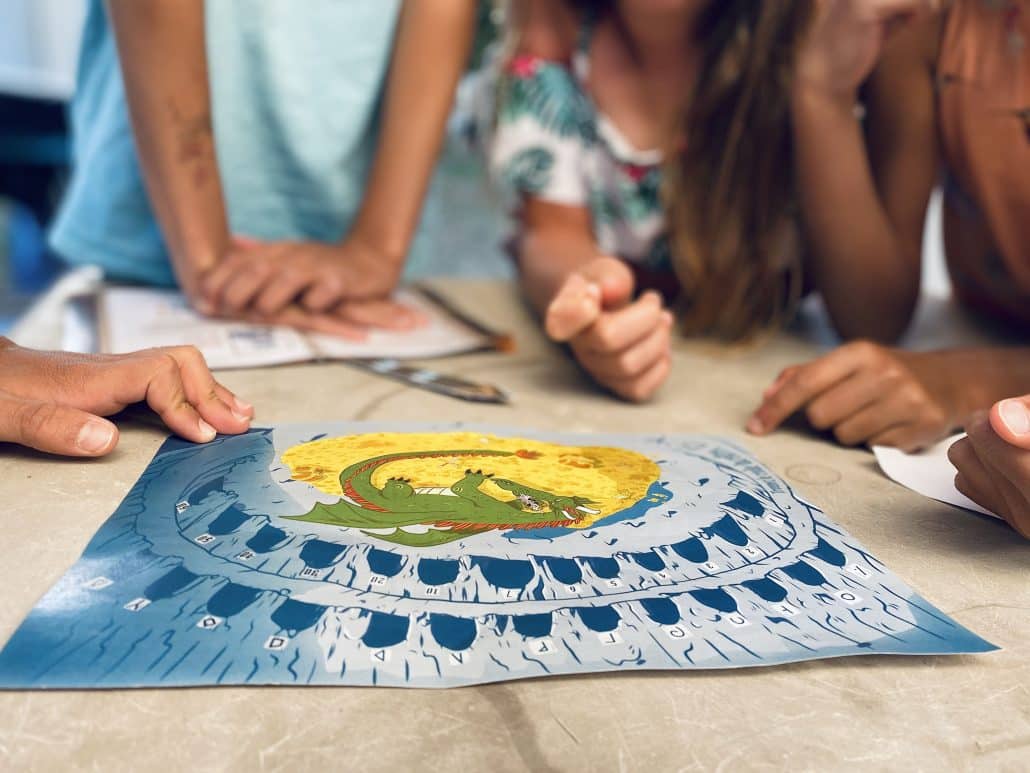 Escape Room games: a fun way to encourage critical thinking, teamwork, and problem solving!​
We love Escape Rooms for many reasons.
First of all, they're a lot of fun! Working as a team under the pressure of the clock is exciting for kids and inevitably leads to lots of giggles.
Thinking, sharing, feeling… and even laughing! Team spirit and communication are necessary. It brings the participants together and connects them around a common mission.
This is an original activity that mixes board game and treasure hunt, the perfect combo for the little ones!
Ideal for a birthday activity or an afternoon with the kids.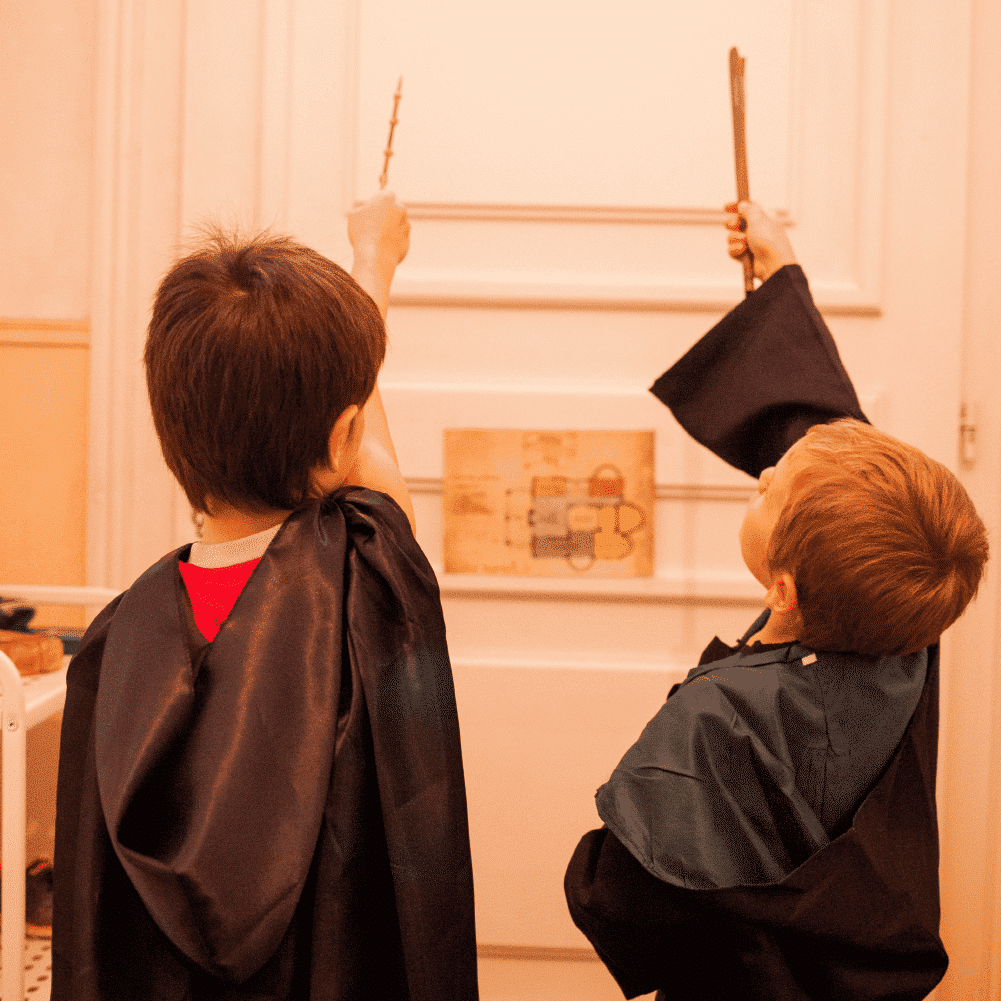 Escape Kit's tips for a successful children's escape room party
An escape room requires preparation! Organizing an escape room party requires a lot of preparation time. After downloading and printing the game comes a fun phase of cutting and building objects… Be patient and rigorous!
After setting up the escape room and hiding the clues, it's up to you to create an atmosphere in keeping with the theme of the game! Music, decoration, costumes… Let your creativity speak for itself for a total immersion in the game universe…

The advantage of the escape room at home? The number of players is unlimited! An evening with friends or a big family event? Everything is possible! The game can be adapted to the number of players, you just have to make groups and print as many kits as there are groups.

The game is set up, the background music is ready to start, and the players are excited to get started? Start the countdown! Keep the clues available to help the players if they need them.
Review of the Escape Kit experience
…and also an activity for adults!
Real escape rooms are rarely allowed for children because of the theme or difficulty level. It's a shame because it's not a family activity…
Fortunately, escape rooms have evolved. Thanks to Escape Kit, everyone can play and have fun! Children (from 3 years old), teenagers and adults can play together or with people of the same age!
Escape rooms kits for the whole family
We created these kits so that adults and children can participate together! Young and older people can have fun together or with their friends. Games for all preferences and all events!
The advantages of an escape room at home?
Affordable price: turnkey kit for less than $20.
Original activity: an hour of adventure at home!
Quick and easy installation: set up in a few minutes with the setup guide.
Unlimited number of players: play with as many people as you want (ideal for birthdays, weddings, parties ….).
Adapted difficulty level: games with different levels for all ages.

It's the perfect activity to liven up a birthday party, a bachelorette party, a rainy day, or other events! Our kit is super affordable, unlike classic Escape Rooms.
So choose your adventure and let's go!