Escape Room, the perfect game for adults !
Escape Rooms also called Escape Games are now well-known around the world. They can be found just about everywhere, and their popularity continues to grow. The international allure of these life-sized games is partly due to their novelty. But while some have already made the rounds of classic Escape Rooms, others are worried about not being able to participate in large groups, or simply have a smaller budget.
Escape Kit offers puzzle games with similar levels of difficulty to Brick & Mortar Escape Rooms. As escape Rooms or investigation games, the scenarios are engaging and can be easily made very immersive with the right decorations.
Finally, Escape Kit can also be played with a family and have several levels that to engage multiple generations within a group.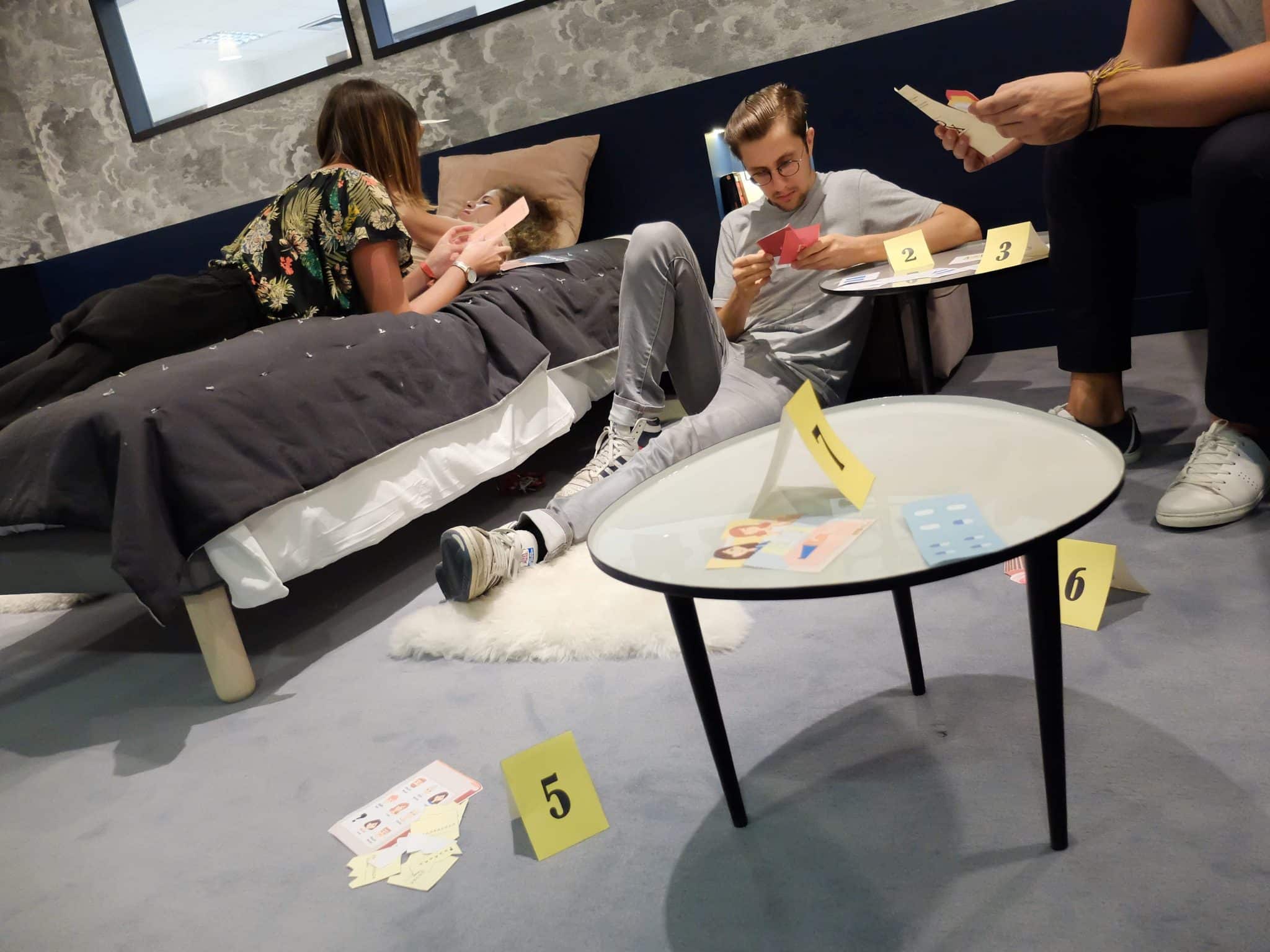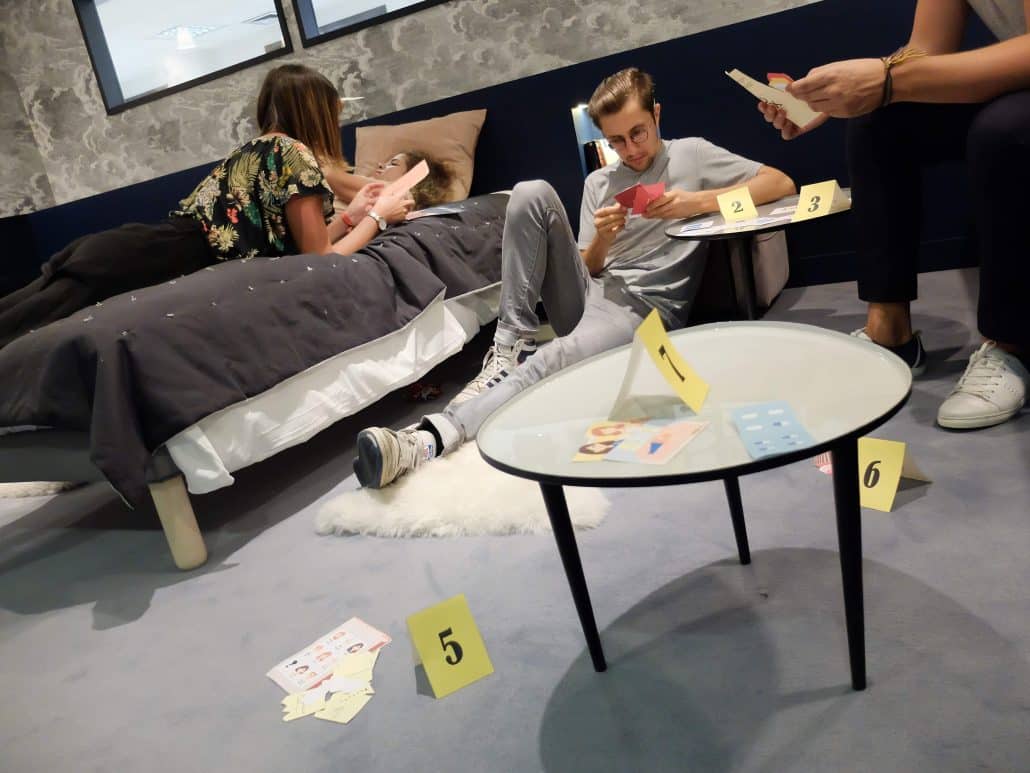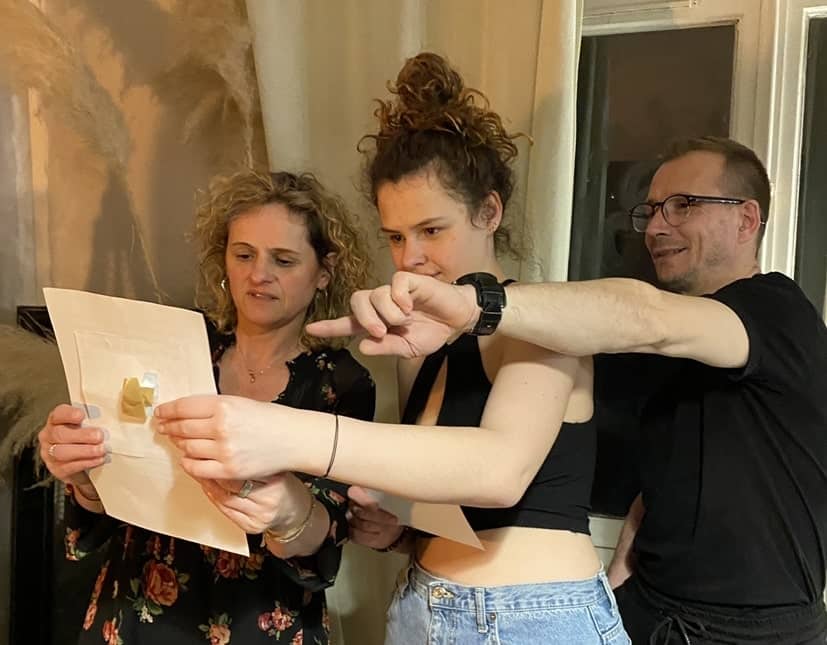 The Escape Room kit, how does it work?
A birthday, a family party, an evening with friends, a bachelor party or even a wedding… any occasion is good to transform your living space into a real escape room!
Your Escape Kit is sent by mail immediately after validating your order, with all the necessary accessories (manuals, decorations, puzzles…), for you to print them.

Use all the elements provided and our instruction manual to turn your space into a playground. Let's go for an unforgettable birthday or a fun game night with friends!
Escape Rooms build team spirit!
Rather than competition, Escape Rooms depend on collaboration between members of the same team. They are to build team spirit and strengthen the bonds between team members. Whatever the context of the game (a team-building event, a birthday, a bachelorette party, etc.), Escape Rooms are a great way to bond and make shared memories together.
Escape Rooms
k
it for the whole family
We've developed Escape Rooms kit to build bonds between adults and children. The kits have piqued the curiosity of more and more parents, who are eager to try out a new activity with their children.
The levels are clearly defined and allow groups of children alone or accompanied by adults to have fun with a reusable kit. Setup only takes a few minutes and all the fun can be done in the living room.
It's the perfect game to liven up a birthday party. With puzzles prepared for children, they will be excited to advance through the game. The price of a kit is also very affordable, unlike a classic Escape Room. We offer many kits for children, for adults, and for both…
Any reason is good to bond with one another thanks to a playful Escape Kit.
An Escape Room at home and without constraints
Do you love puzzles and want to make an Escape Room for a special occasion, such as a birthday or a bachelorette party? But brick & mortar Escape Rooms don't allow large groups, children or alcohol… and they're expensive, to boot!
With Escape Kit, the Escape Room comes to you, at home, in your garden, or elsewhere! A few minutes of preparation, between two batches of cookies, and you're ready! All that's left to do is to serve a few glasses of alcohol or another … which is forbidden in brick & mortar Escape Rooms! And you're ready for an hour of boisterous gameplay in search of puzzles and clues to solve the riddles!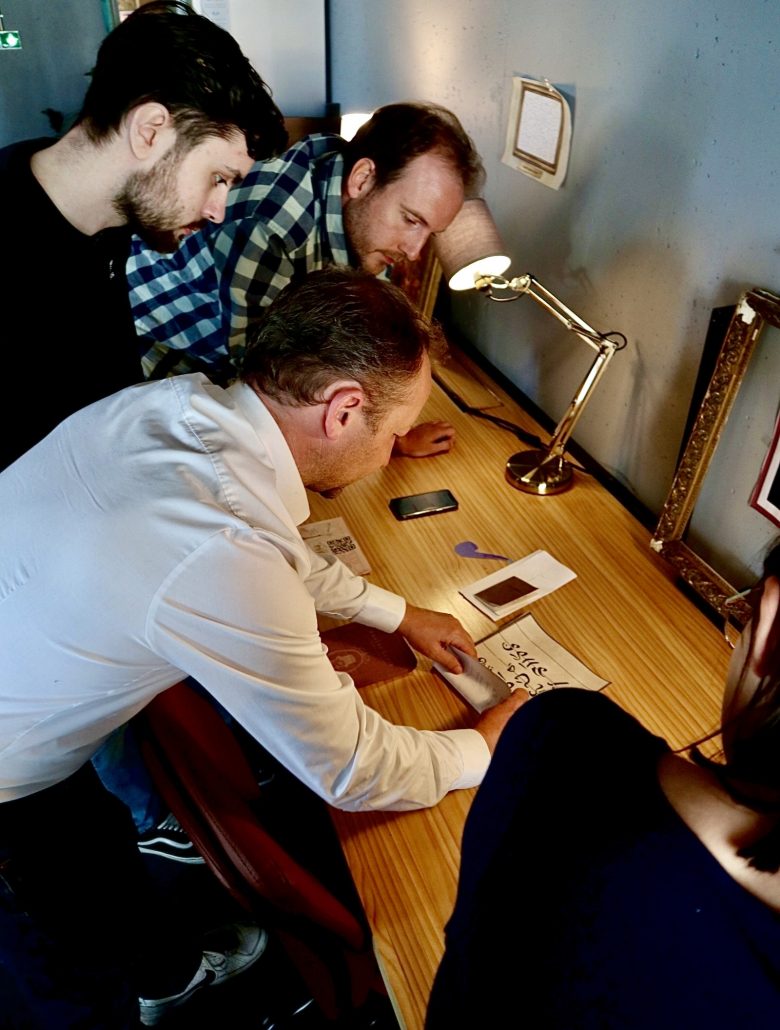 Escape Kit's advice for a successful teen/adult escape room party
An escape game needs to be prepared! The organization of an Escape Room Party requires an essential preparation time. After downloading and printing the game comes a fun phase of cutting and building objects… Patience and rigor are required!
Create an atmosphere
Once the Escape Room is set up and the clues are hidden, it's up to you to create a special atmosphere in keeping with the game's theme! Music, decorative objects, costumes… Let your creativity flow for itself for a maximum immersion in the game's universe…
Invite as many friends as you like
One of the great advantages of the Escape Room at home is that it allows as many players as desired to play! A small party or a big family event? Everything is possible! The game adapts to the number of players…
Let's go for an hour of immersive play
This is it! The game is set up, the music is ready to start, and the players are eager to begin? So, all that's left to do is start the timer and keep the clues available to help the players in case of need…