Organizing an Escape Room for large groups!
Our tips for a successful Escape Room! Summer camp, leisure center, wedding activity, play dates, picnics…
You want to organize an original activity for a group of 20, 30 or even 100 people? Not easy, you might say… Well, it is that simple: what if you organized an Escape Room? At Escape Kit, we want everyone to have fun when doing an Escape Room, whether it's a duo, at a summer camp, a wedding reception activity or for a whole class. Escape Rooms can usually accommodate up to 5 players, which drastically limits the guest list. How about inviting everyone, with Escape Kit? Play where you want, when you want, but most importantly with as many people as you want by organizing your own game session!
The key to a successful game? ORGA–NI–ZA–TION! Whether you're in your backyard, at a wedding reception, or at a resort, the players will be engaged in the game from the moment they arrive at the venue! Here are our tips for preparing a memorable game session!
I. Organization
Are you planning an Escape Room for a birthday party, a school party, an evening with friends, or even with your summer camp? Great! It's the best way to have fun and get your brain working! If you don't know everyone in the group, it's the perfect opportunity to break the ice and solve the puzzles together.
Like any activity in a large group, it requires preparation. Not everything can be done at the last minute, as we often wish it could. Don't panic! We will help you step by step to prepare your activity, without forgetting the most important thing: to have fun and enjoy with everyone!
You're in a hurry and need a fun activity for your group? How about an Escape Kit? Spend more time with your friends or family, and opt for a ready-to-use Escape Room, quick to set up.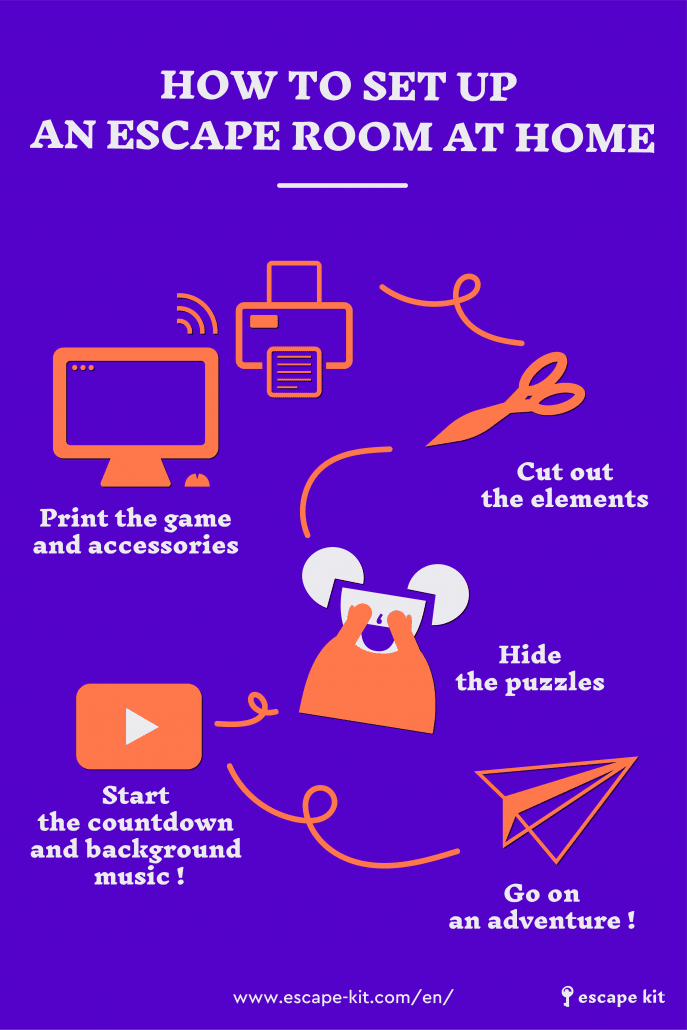 Multiple teams want to play at the same time? Don't worry, you can print out a new set of clues and play together! All that's left to do is to organize this happy afternoon or evening…
II. We're one step ahead!
1. Who will be there? Think big!
Let's get to the heart of the matter! The first thing you need to do is estimate how many people you're inviting to this giant Escape Room Party. This allows you to plan enough of everything from invitation cards to refreshments. If you're a summer camp counselor, you can simply use the list of children attending, and you're done! The more precise the number of guests, the easier it will be to plan everything in advance and avoid running around on D-Day!
Have you made the list? It's time to announce the party, and your creativity can already be expressed on the cards! Are you more of a Princess, Pirate or Policeman? Give them a subtle hint of the theme with the invitation! Feel free to download the invitations you like best from our kit accessories 😉
2. What are we eating? Tasty rewards!
Racking our brains will stimulate our appetite! Young or old, players will be very hungry after the Escape Game. This will be the perfect time to get together and share their feelings about the experience! These moments of complicity between friends or future friends will remain engraved in the memories 😉
Let your cooking skills shine through with a variety of colorful recipes! Tempt their palates with vegetable waffles, spoil them with delicious pancakes… A cherry on top, a little whipped cream and the players will love your recipes!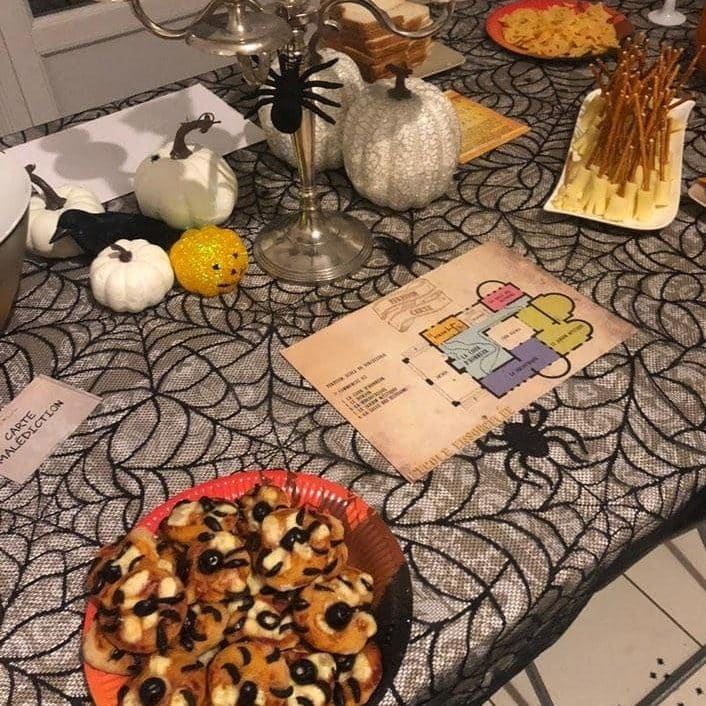 3. Who is with whom? Team building time!
When you need to organize an Escape Room for a group of more than 5 people, we advise you to create teams that can then challenge each other! Trying to solve the puzzles in less than an hour is difficult, but managing to finish before the others? Impossible (or almost)! Competitive spirits will be awakened, adrenaline will be added and whoosh! They will be more than determined to win!
Coordinating such a tribe requires a bit of thought, but for you, it will go as easy as pie!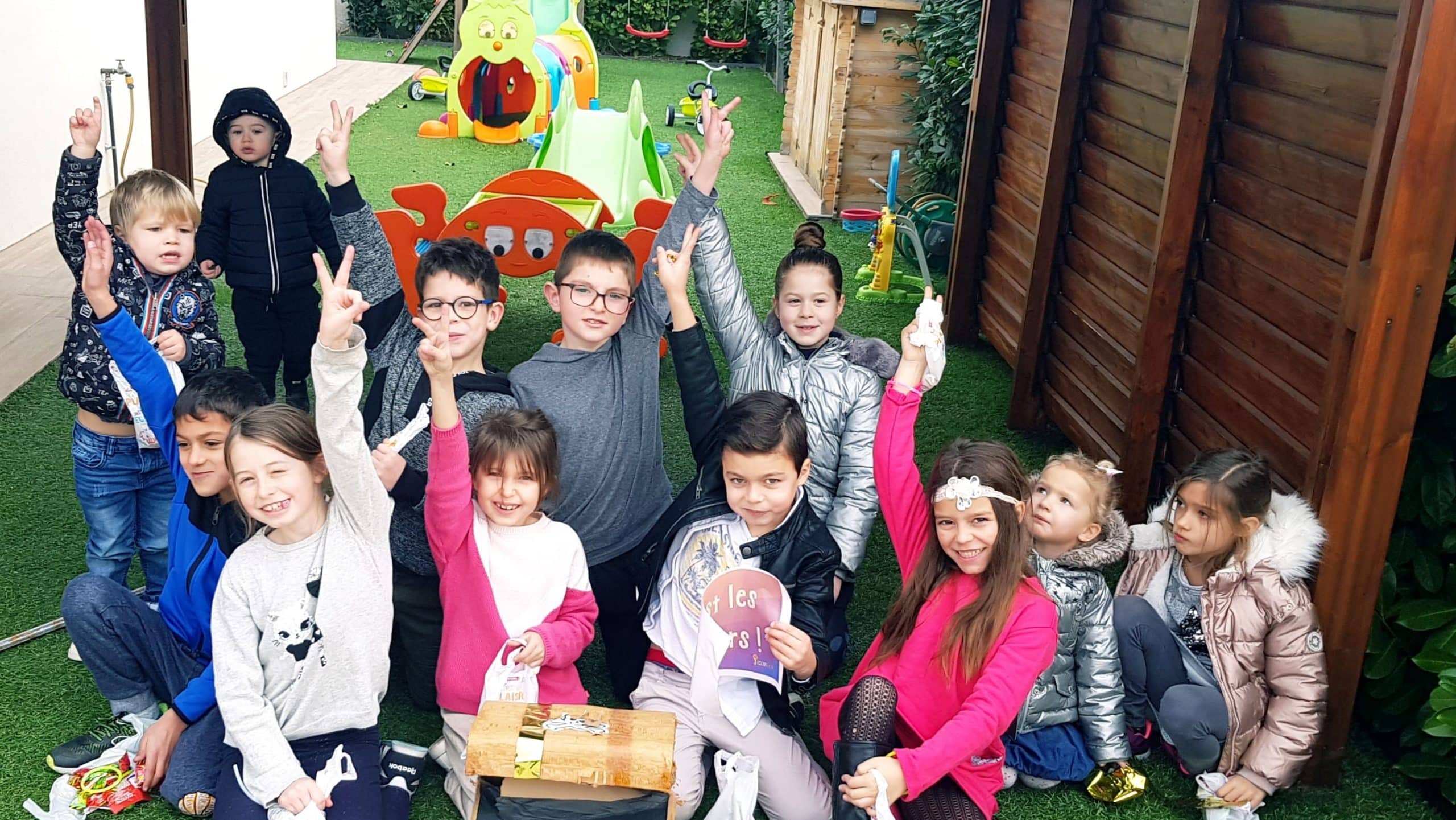 4. Is there a maximum group number?
You can make as many groups as you want with an Escape Room Kit! All you have to do is print one game per team and differentiate them with a little color marking: red for one team, blue for the second, and so on.
You can also plastify the game so that the teams take turns playing with the same game, without having the marks or notes of the other players. An efficient and economical solution!
5. What if there are some players older than others?
We recommend diversifying the ages within the groups, so that everyone can bring their own contribution to the team. Having players with different visions and different ways of thinking can only make the team more competitive and successful! When one has the logic, the other will be able to express their artistic side.
How can you win? Hand out the roles to everyone! Players aged 3-6, for example, can participate in the digging and solving physical puzzles where reading skills are not necessary, and the older kids can take on the written puzzles! The main goal? Helping each other and sharing. It's a team work!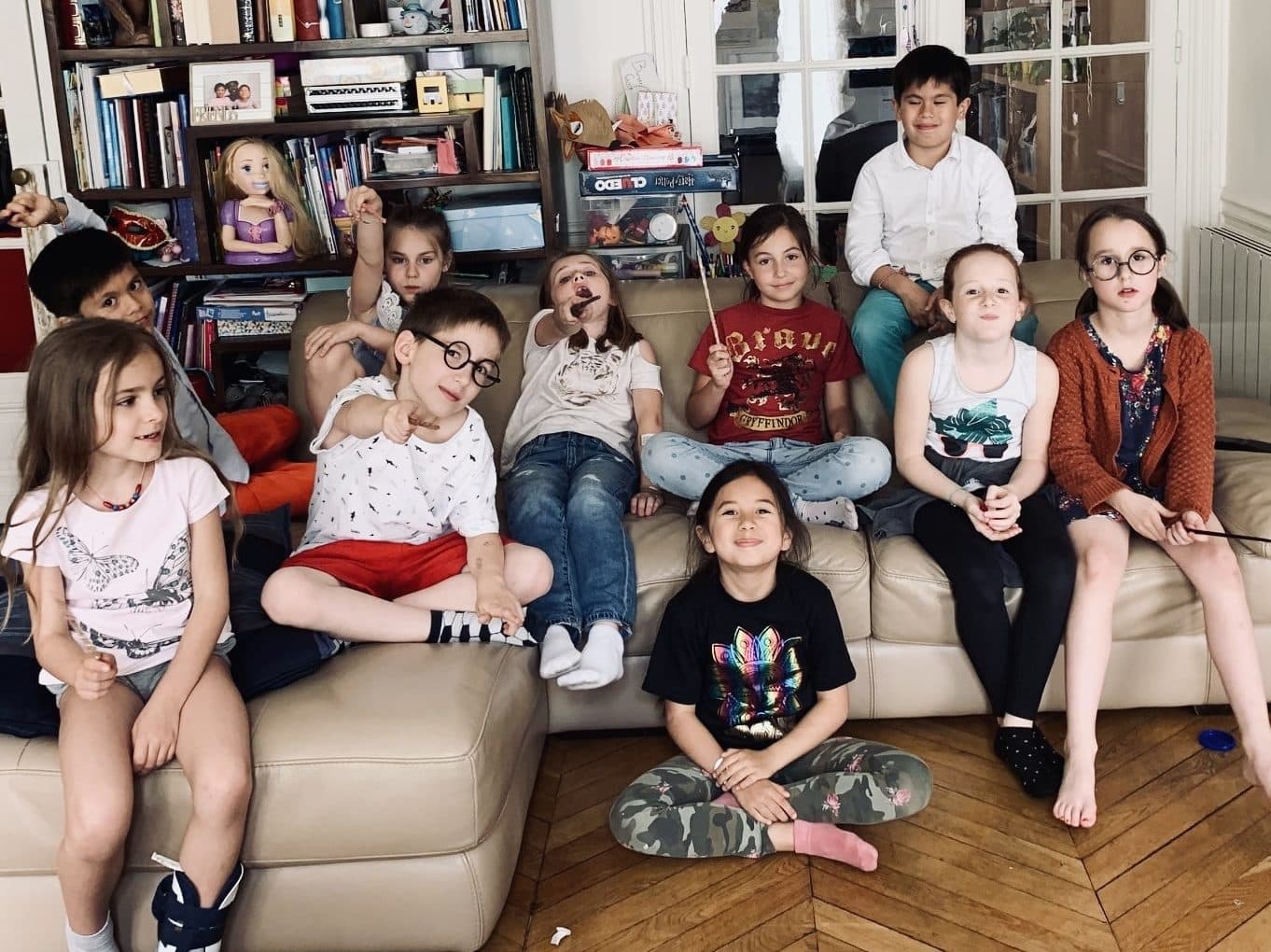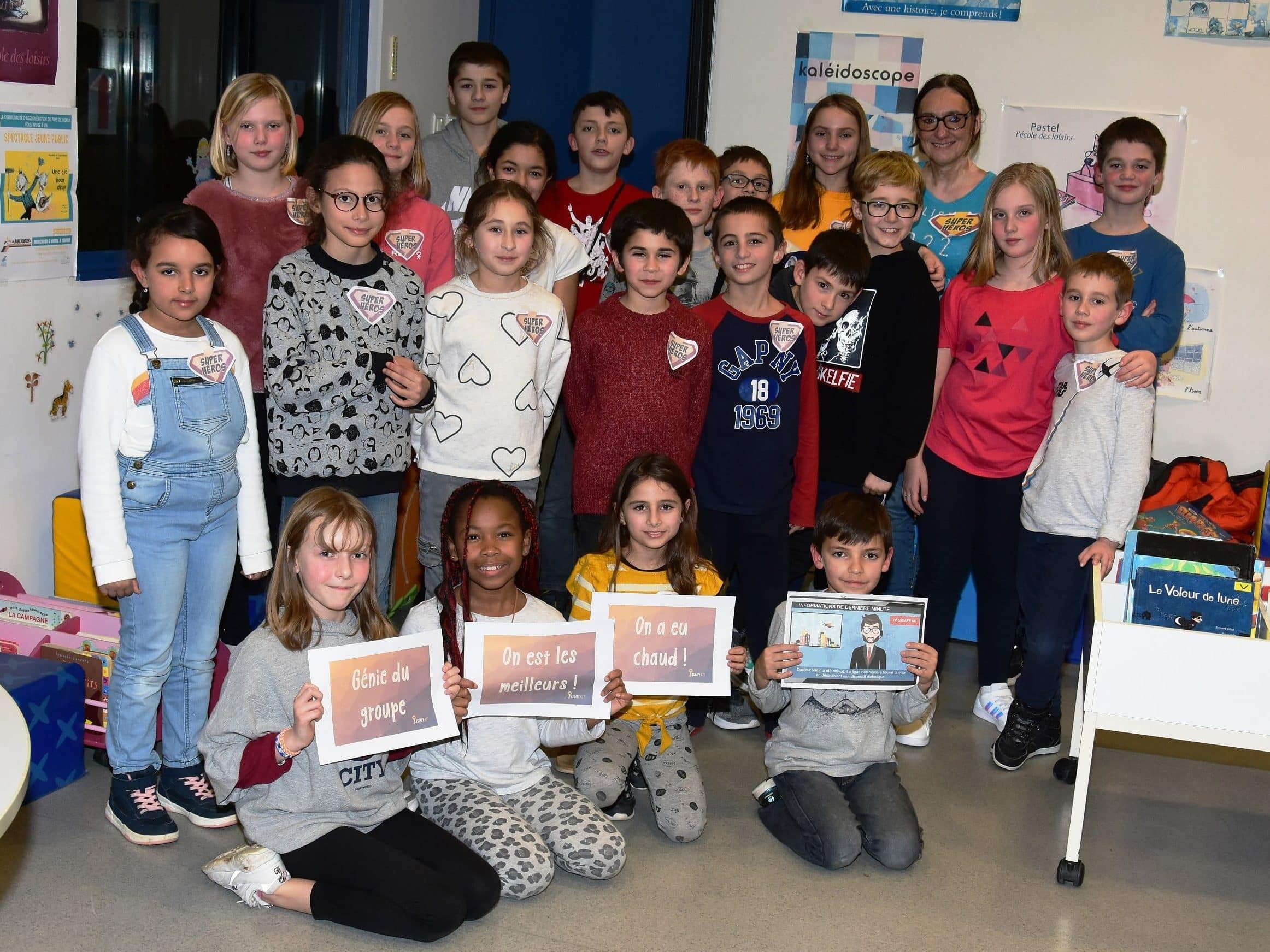 6. How many Game Masters are required?
Depending on the number of teams you have set up, you can count on one Game Master for two to three teams. The goal is to be able to guide and give clues quickly if necessary to avoid wasting time. If you don't want to run around during the game session, we recommend asking friends, or other parents to help you supervise all this lovely people 😉.This way you can enjoy your role as game master better while taking nice pictures of the players racking their brains!
Some games can also be played without Game Master! Just place the elements on the field, and voilà! Players will be able to solve the puzzles and move on to the next step without help. Pssst! As an organizer, you can also play in a team, because the solution will still be hidden from you!
This is the case of our game The mysterious murder a life-size puzzle that plunges you into the case of a bloody crime… Try to solve the riddles within the time limit!
III. Where does everything happen? The location and the decoration!
1. A large space for a large family
With so many guests, where will you be able to welcome them all without being crowded together? Your living room may seem spacious and livable for your family, but is it for twenty or even thirty little wolves? What if you took all this little world outside?
Hosting a big group of players requires an appropriate dedicated space! They need to be able to move around, look, seek and even get confused as the countdown progresses. If you don't have a sheltered area for all the teams, we suggest that you organize the Escape Room outdoors. Whether it's in the garden or in a park, teams will be able to get away from the others and enjoy the fresh air! But be careful with the weather!
2. A life-size setting
Now that the organization for the groups is complete, let's move on to the next step: the décor! The decoration of the place allows you to make the whole experience more immersive and alive. Do you have a DIY soul? It's time to try those DIYs you see on social media!
All ideas are welcome, and perhaps the world in which the players will evolve will help you find THE perfect setting: policeman, superhero, heist… These themes are so inspiring and often don't need sophisticated material: glue, tape, paper and you're done! Let your imagination run free and who knows, you'll be surprised by your fairy fingers!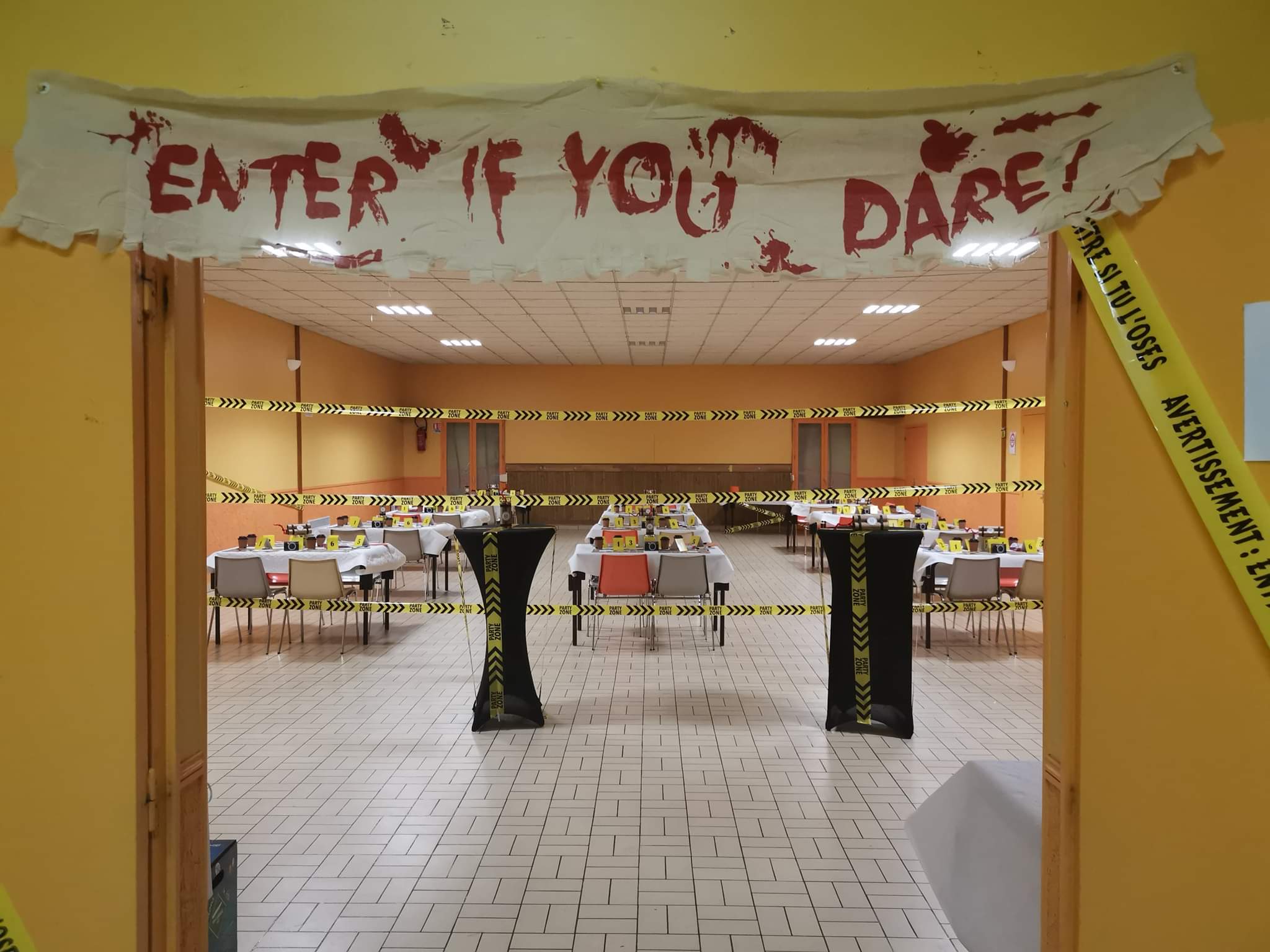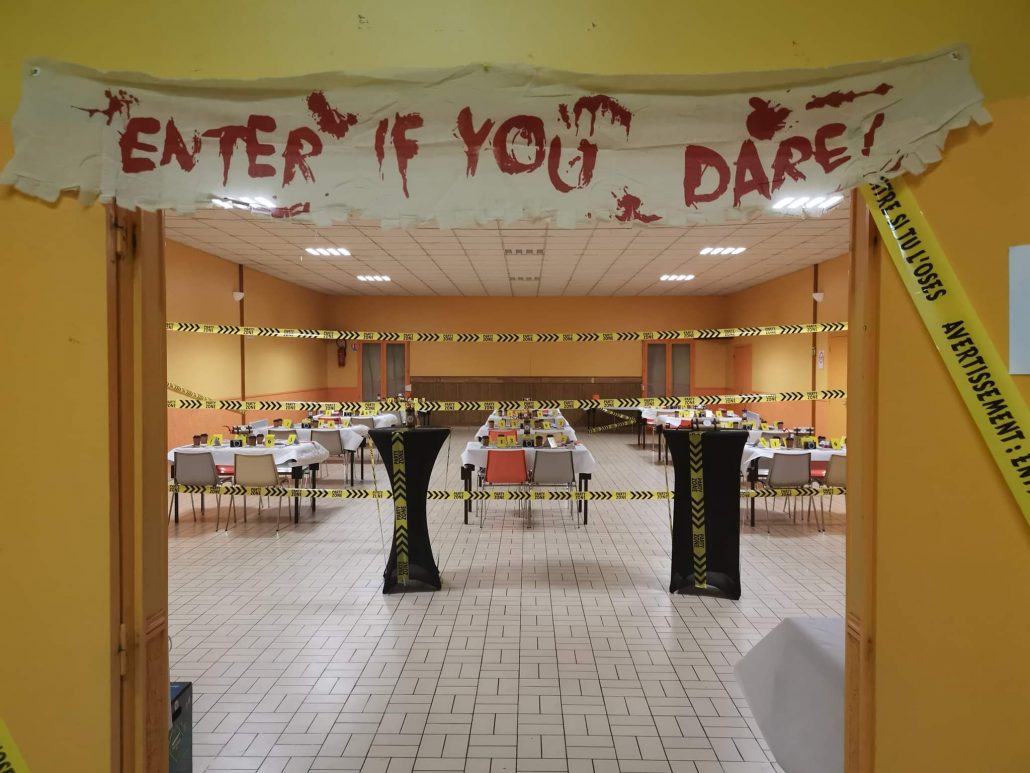 Psst! We have made a selection of ideas for each of our Escape Kit, and you can find them in our setup guides!
3. Sound and light
Want to add more spice and immersion to your game? How about stimulating other senses? Dimmed lighting and frightening music are welcome for an evening full of chills! This is where players will be lost between reality and fiction! You can also play with shadows, and sound effects that you can find on YouTube for example. Is your theme horror? Use our soundtrack with the most terrifying countdown! Wasn't that the sound of footsteps behind you?
We have prepared several themed playlists on our Youtube channel, feel free to check them out 😉
4. Clothes don't make the man… or almost!
Don't forget that the Escape Room is also a role play! And what could be better than to take on the costume of investigators or wizards? Interpreting a character isn't just a voice or a particular way of moving.
Encouraging teams to play the game with costumes and accessories can only make the experience more exotic and original. Put on this blindfold and let's take this ship!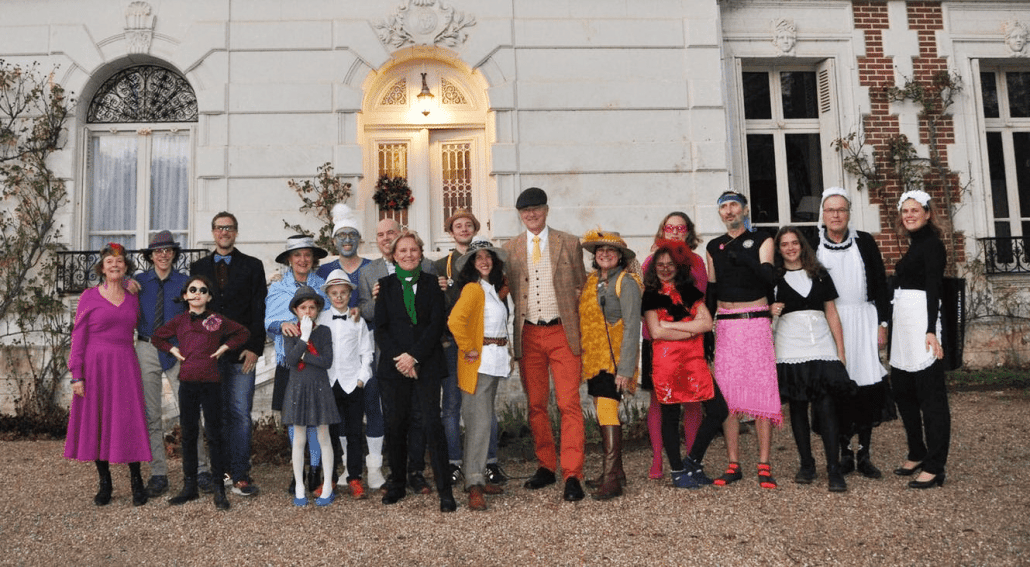 IV. D-Day: We install everything!
Only a few hours left before the guests arrive! This is when it all comes down to it. The place must be perfect and ready for hostilities 😉 We advise you to establish a clear and precise to-do list in order to not forget a thing!
You can write down tasks like:
Prepare the speaker for music
Prepare snacks and appetizers
Hide the clues from the different teams
Make costumes available
Not only will you be able to see clearly what needs to be done, but it will be easier for you to get organized and be helped by your friends or family 😉
Save time with one of our Escape Room kits!
30 minutes of setup, 1h of play, satisfied or reimbursed
V. Becoming Game Master
We made it! Now you're ready: finger on the timer, players on the starting line, adrenaline pumping… With the other Game Masters, you divide the teams to supervise, and off you go! Your role will be essential, because you will participate in the immersion of the game: as the anchor of the game, you will tell the story like no other! It's time to act: voice, gestures, tone… everything comes together! Remember, ridiculousness doesn't kill, and the moment will be all the more memorable and fun!
Hey, if you want to play with other participants, some Escape Kit can be done without a Game Master! You don't run the risk of knowing the answer before the others 😉
1. For teams that play one after the other?
If the teams are not playing at the same time, consider preparing small activities for the other players. How about a game of Mölkky? This outdoor game is a great way to have fun while you wait your turn!
It's a very easy game, and it will help you keep the guests disciplined while waiting their turn.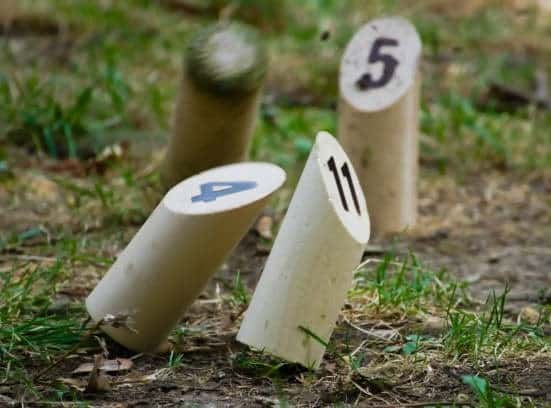 2. Feeling hungry?
After the effort, the comfort! Drinks, cakes, cookies… The mood is festive! Your little recipes will please the hungry players! It's also the time to share your experience and the funny anecdotes that happened during the game session. Create a lot of nice memories!
3. What if the teams play at the same time.
Lookout! The players will certainly have questions for you during the game. Be careful not to reveal too many clues! We advise you to check that the groups do not mix the different game elements, so as not to lose them but also to avoid cheating. Keep an eye out 😉
4. Any last tips?
Remember to take pictures and videos of the players firing up their neurons! Put on your best smiles for the camera: the costumes and accessories will certainly give the guests ideas for fun. Your imagination will be your only limit, so go wild! These memories of sharing and fun are worth keeping preciously 😉 Don't hesitate to share with us the little faces of your kids at contact@escape-kit.com!
Just as our beloved saying goes, "The more, the merrier!"
Here you are, ready to organize the most fun and unforgettable Escape Room session! Kids, teens or adults, they will all have a great time, and may even ask you for more! These gatherings will be remembered, and it's all thanks to you! Did this article give you any ideas? 3, 2, 1… to your invitations!
VI. Discover our countdown (1 hour) for Escape Room!