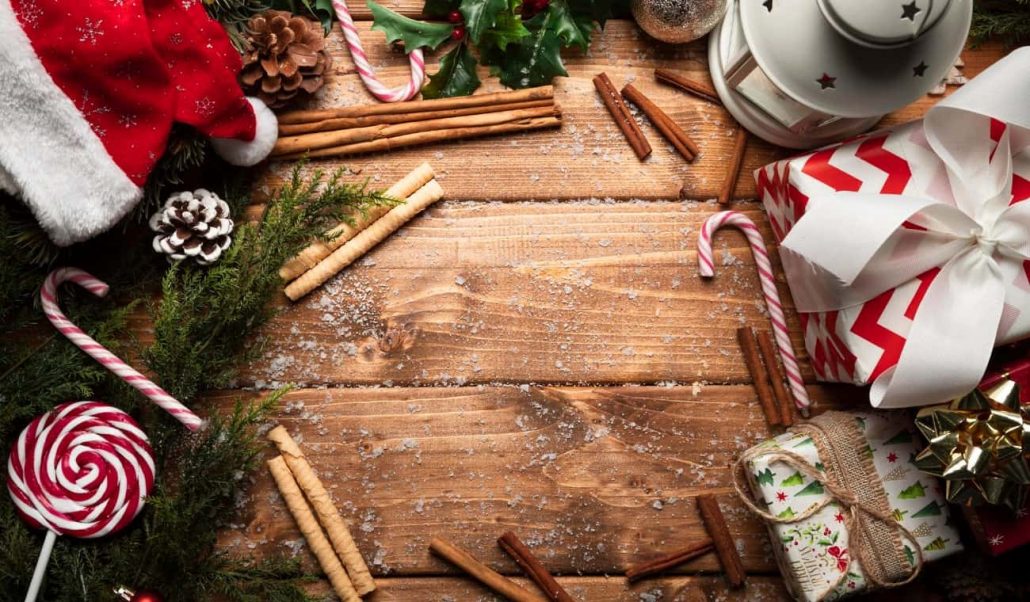 Top 5 of our Christmas gift ideas for children!
Christmas gift ideas for children: Escape Kit selection
Ho Ho Ho ! 🎅
When we open the 24th and last box of our advent calendar, it announces the approach of Christmas; the ornate tree, the Christmas songs, the ugly Christmas sweater that keeps us warm and cosy, the good homemade meals, the hot chocolates… All the elements are gathered to spend a magical Christmas 2021 (if you haven't found your shortbread recipe yet, don't hesitate to consult our proposal)
But what about the gifts?
Because we often wonder what we have to put in the Christmas gift basket, whether it is for a man, a woman, a family or a teenager, finding the ideal gift is not as easy as using a magic wand! However, when you love, you don't count, do you? 😉
Indeed, it is not the quantity that counts, but the quality or as our parents used to say when we came back from school with a pasta necklace: "It's the thought that counts!"
Our little wolves are overflowing with Christmas gift ideas for the whole family, but we also want to please them and put stars in their eyes.
That's why we've selected 5 Christmas gift ideas for your little ones. (These games have been discovered by our team during a Toy Fair). 
The Coloritable: Available in several themes, this gift is perfect for budding artists who are brimming with imagination (and on our tables too… oops!)
In order to channel our children's creativity into a well-defined space, the french company has created an object: the Coloritable. This coloring table is designed for children (and why not for parents!) with an adapted height and the possibility to draw on it, with water-based markers, erasable in a sponge wipe. An original gift!
Your children will be able to color endlessly, accompanied or not and whatever their age! Inspired by the Montessori education method, the Coloritable is available in several themes: the enchanted vegetable garden, the savannah has fun, the walk in the forest, and many others.
The + of the brand: The French start-up donates one Coloritable for every 50 sold to a French hospital. The opportunity to realize the Christmas dream of several children at the same time!
A cheap Christmas gift idea that will delight your little ones!
Adaptable for all festive events (birthday, family party, wedding, summer camp, rainy day), we offer more than 10 kits for kids, teens and adults. Enough to satisfy the whole family!
You want to offer a kit but don't know which one to choose? Opt for the gift card! You can even choose the date of sending or print your card to put it under the tree. And voilà, it's done!
The + of the brand's: Offering an Escape Kit is above all offering an experience and the possibility of creating unforgettable memories with your family! Our kits are perfect for last minute gifts!
Piks: The French start-up Oppi offers construction games for children: educational, creative, and environmentally friendly!
Indeed, made of wood from eco-managed forests and non-toxic silicone, our little wolves can have fun, safely!
It's the perfect gift for all the engineers in the making, who love to build, destroy and rebuild!
The + of the brand: The wooden cones and boards can be used by several people at the same time, perfect for group gifts for brothers and sisters, for example! No need to wait your turn to play!
The customizable puzzles Ravensburger: The brand has been around since 1883 but has never stopped reinventing itself to entertain and delight our little ones. Here is a good idea for a personalized Christmas gift! 

Their collection of customizable products particularly caught our attention.
Whether it's in the form of puzzles, memory games or painting boards, the brand offers you to add the photos of your choice to give a 100% customizable Christmas gift.
A gift idea that can please both children and adults!
The + of the brand: Intergenerational and timeless, the brand seduces us with its customizable products!
Globber: With its evolving scooters and spare parts, Globber adapts to toddlers, children, teenagers and adults alike!
Their collection of scooters is evolutionary and presents an eco-responsible concept: your guarantee allows you to change, adapt and repair your scooters so that it is passed on from generation to generation.
No more waste or scooters in the trash because our toddler has grown up!
The + of the brand: The site helps you to choose the scooter the most adapted to your needs with a quick questionnaire.
        We hope that you enjoyed our little selection of Christmas gift ideas with original toy and game brands! Every year, it's the Christmas marathon to please our loved ones but it's a moment of reunion, sharing and conviviality that we like to celebrate.
The whole team wishes you a merry Christmas…