Escape Rooms for the whole family
Our customers love sharing their feedback with our team. Here are some of the benefits of doing this activity with your family!
Family escape rooms in London, Sydney, Dublin, Miami, New York and even Manchester or Washington. You can do it anytime and in anywhere you want!
Discover the board game to do with your family with a turnkey escape room kit!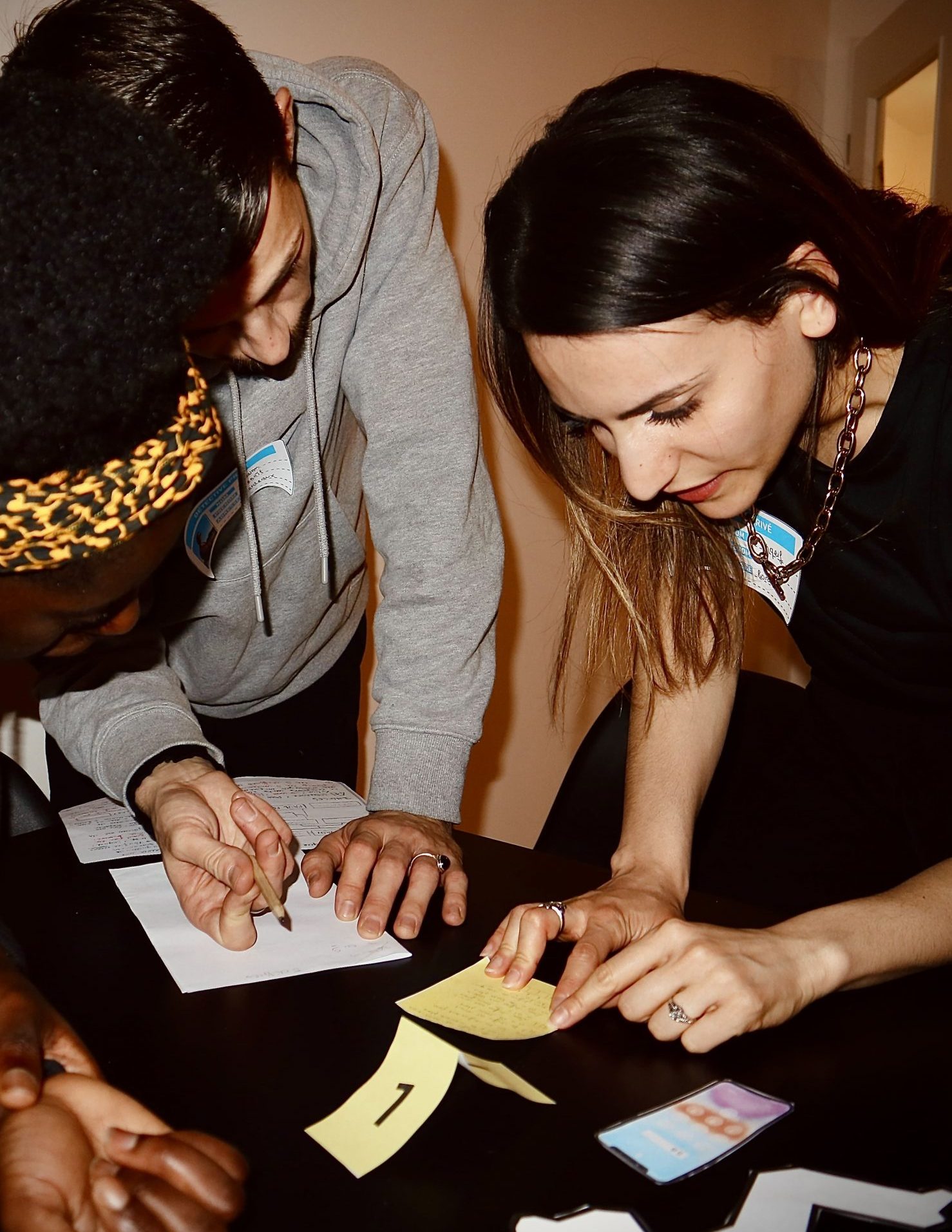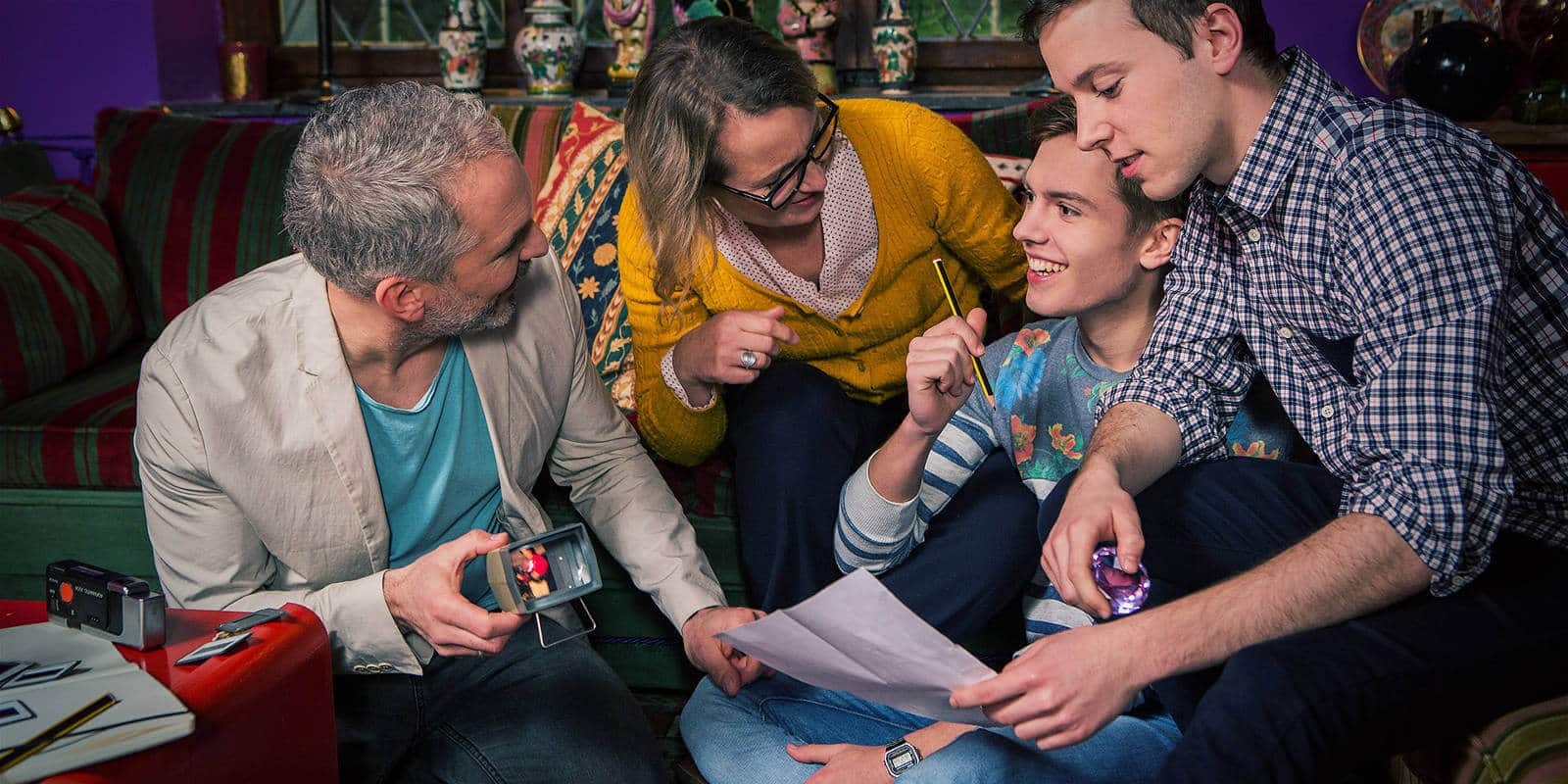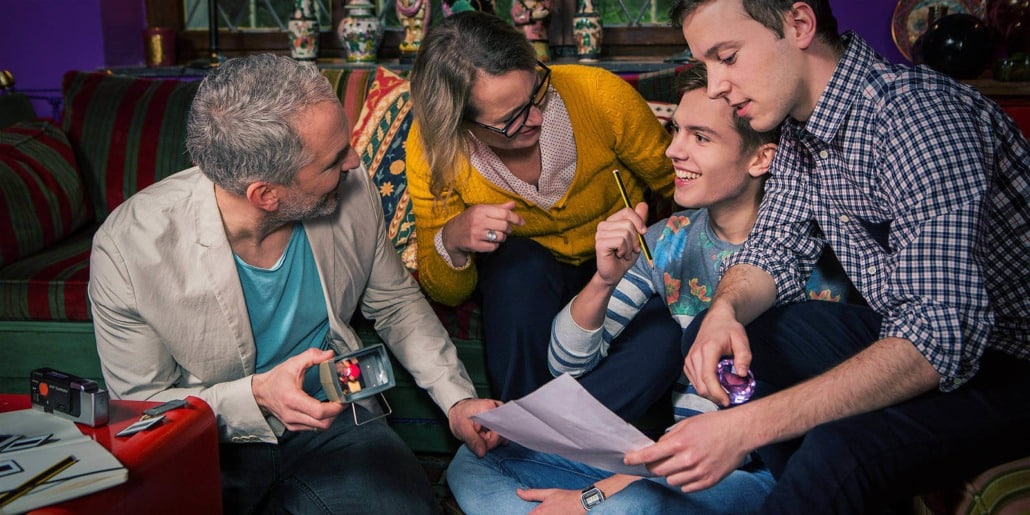 An opportunity for intergenerational bonding
Whether it's creating an ambiance or solving puzzles, everyone involved, no matter child or adult, needs each other to really enjoy the experience. This is rarely the case with classic family board games!
For instance, in "The mysterious murder" all players must work together to find the solution in the right order. 
The setup (cutting and pasting the elements, creating a contextual game environment with the creation of "sets" linked to the theme/scenarios of the Escape Room kit…) is just as important as the experience of the game itself.
Success as a team, individual benefits
With Escape Kit, all players are winners (in most cases, the puzzle is solved within the time limit). Instead of rivalry between players, there is a real collective effort. Escape Kit encourage:
Active listening skills,
Cooperation,
Improve self-esteem.
When and where is up to you!
The main complaint about Escape Rooms is that they are dependent on a dedicated place, often in big cities. You have to plan the game in advance and respect a schedule.
Escape Kit gets rid of these constraints by offering you Escape Rooms you can do anywhere (home, office, indoor, outdoor, classroom…). They're also great for special occasions: birthday parties, family reunions, rainy days…
An affordable solution that's good for the environment
The price of an Escape Kit corresponds, on average, to the price paid by only one player in a classic Escape Room.
This is an especially affordable option for families. We are also very proud that this option means you won't need to travel by car, which is better for the planet. Even if we are using paper, our kits are reusable!