How to organize an outdoor Escape Room?
5 steps to a successful outdoor Escape Room!
The sun is shining, the weather is getting nicer… The wish to have fun outside with family and friends is growing… And we understand that! 😉 
Do you know treasure hunts, puzzles, riddles, enigmas? We love them and that's why we propose you to organize an outdoor Escape Room. A creative and fun activity for young, teens, and adults. 
Here are our 5 advices to organize your outdoor Escape Room! 
1. Choose your Escape Room to print
Like all escape rooms, it is important to choose the scenario that best suits the players.
We offer different fun and playful game worlds to transform a park, a garden, a forest, or a campsite into an unforgettable adventure.
Going to the water's edge? Take the kids on a pirate adventure to make them feel like they're on a desert island.
Want to play in the forest? An Alice in Wonderland-inspired game is ideal for transforming nature into a crazy world. You can also turn the forest into a magical school with the magical world of Harry Potter.
For teenagers and adults, follow in the footsteps of Arsène Lupin or organize a giant murder party among the campsite's vacationers.
Check out our ready-to-use escape room kits for kids, teens, and adults at Escape Kit.
If you wish, you can also create your own outdoor Escape Room. Here we explain how to create an escape room! 
We share some tips to create yours, whether it's Easter, Halloween, Christmas, outdoors… Any occasion is a good time to have fun!
You can also ask your guests to give you great ideas for your Escape Room: detective, horror, magic… Be creative!
2. Print your Escape Room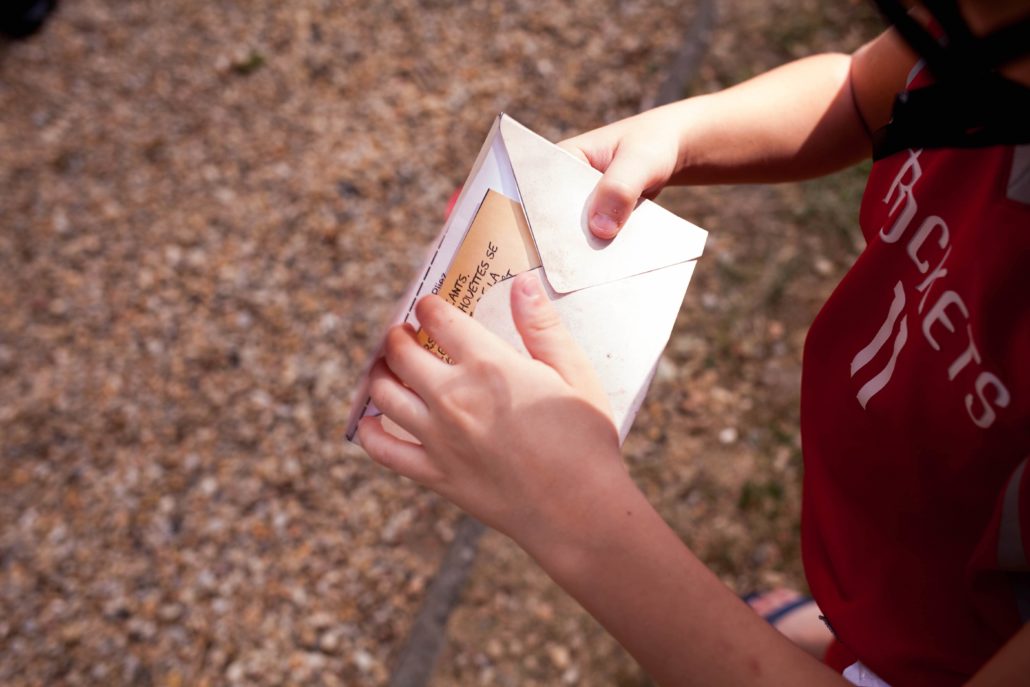 Now that you've picked your kit, let's get to work!
Have you downloaded the kit? Then let's get started!
Before printing your Escape Room, you need to know the number of players. All our games can be played with 5, 6, 10, 10, 20 or even 100 people.
Just make groups of 2 to 6 players and print one game per group. We advise you to follow our tips to make your game session more dynamic and immersive.
Follow the instructions in the printing guide to print your kit. Do not forget to print the documents labeled "single-sided" and "double-sided". It is important to set up your outdoor Escape Room correctly!
It's a beautiful day outdoor… It's a perfect opportunity to create an Escape Room in a garden, a park, or even in a forest. Your children and even the grown-ups will love the idea!
Are you ready for the mission?
Read your setup guide to prepare the game and set up the puzzles by following the steps. Be creative with locations and hiding places!
We share with you some tips:
Tree = for the kitchen 
Chair = for the bedroom 
Tablecloth = for the bathroom 
Slide = for a hideaway 
Bench = for a hiding place
Book = for a hiding place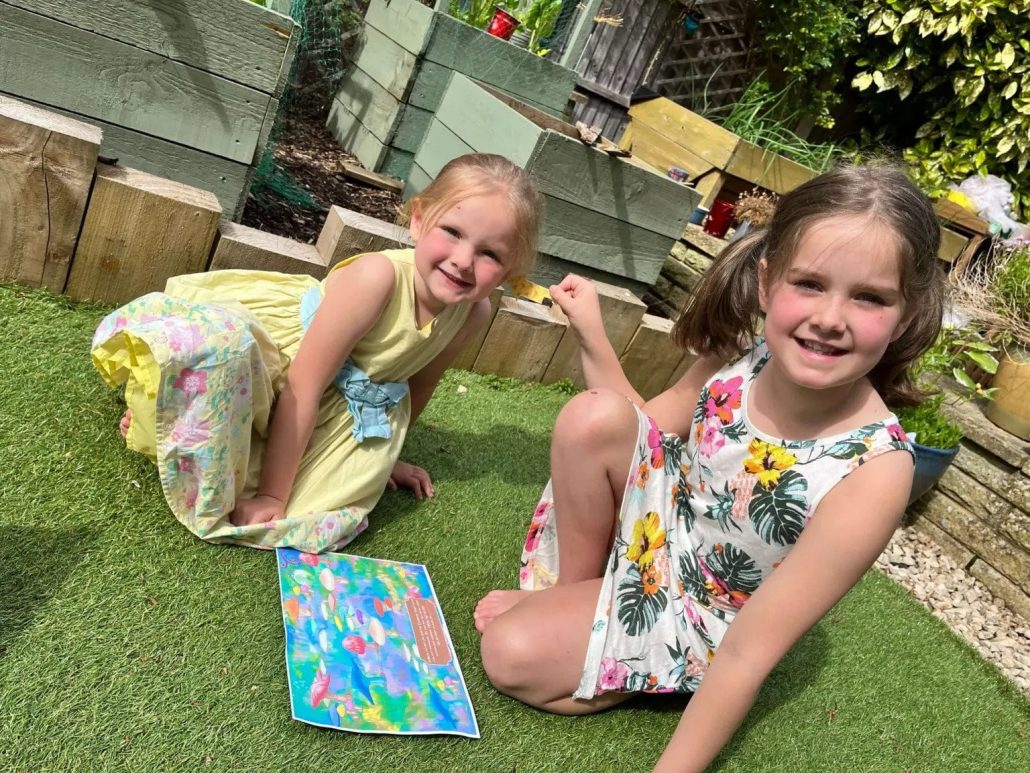 Everything is possible. Do not forget to delimit the play areas to facilitate the search. Use garlands, flags, balloons… to mark the game zone.
Depending on the universe of the game, you can name zones such as "forbidden, polluted, secret…". These are very important for the development of the activity.
Remember to bring paperweights, tape, paper clips, transparent folders… anything you can use to keep your items safe from the wind.
This way, you won't have to run after the sheets!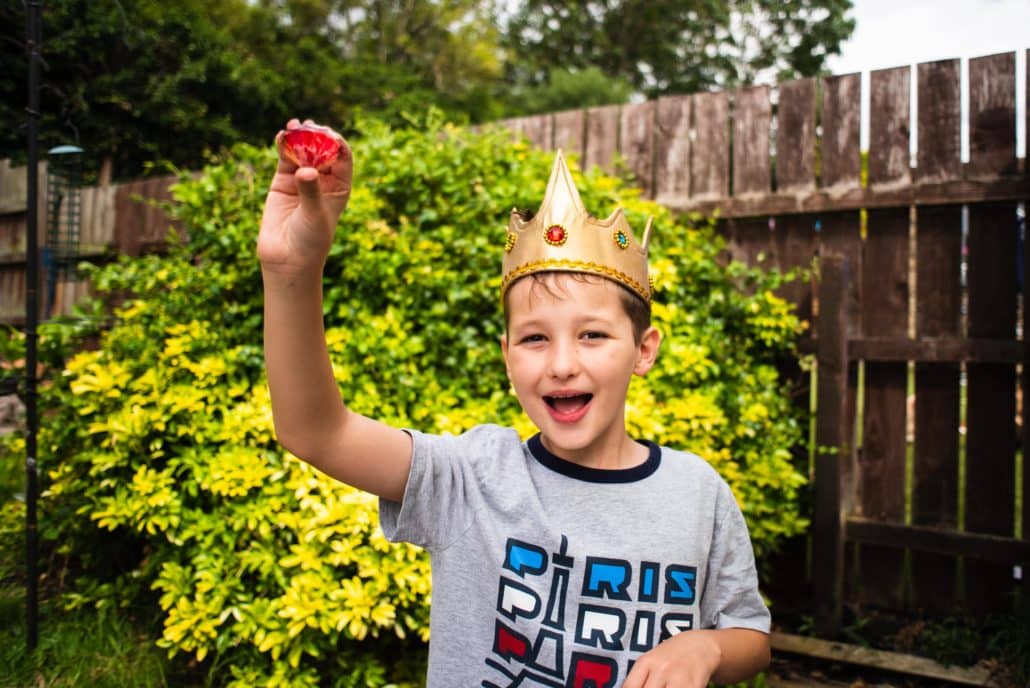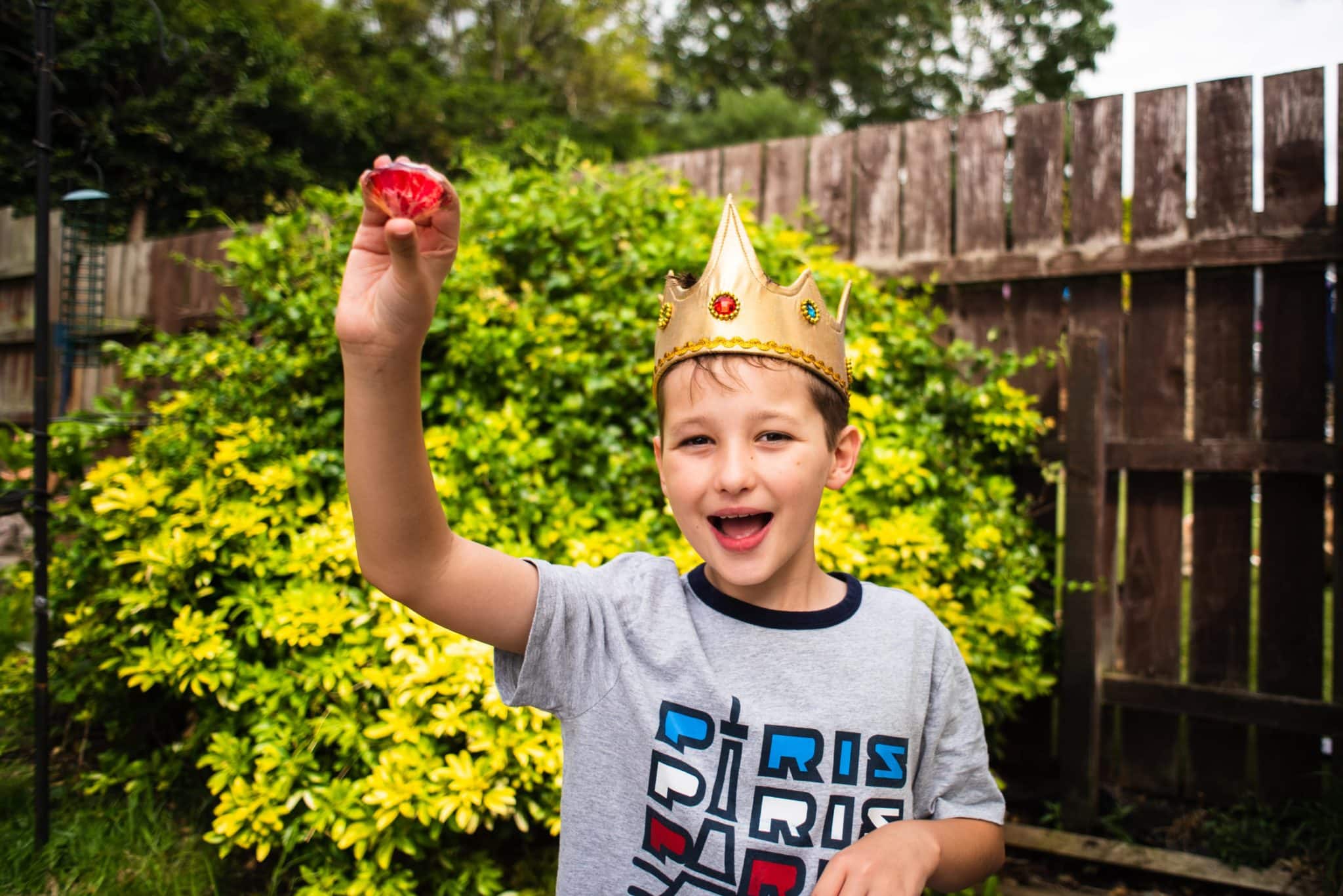 Children love outdoor activities. It's the perfect time to have fun and stimulate their imagination through games, and to get some fresh air!
As for the adults, why not take advantage of the apéritif in the sun to organize the game? Your guests will appreciate the little animation between two drinks!
Let yourself be tempted by a giant murder mystery party in the comfort of your home!
Create the perfect environment to captivate your players. All Escape Room kits contain optional accessories for better immersion in the game – there are various posters, costumes, certificates, and invitations ready to be sent out!
Playing outside offers endless possibilities to create a great scenario.
You can also use your imagination and create your own play universe – do it with your kids! Use different materials such as wood, paper, fabric, paint, sheets, tablecloths, etc.
To immerse the players even more, also use objects you have at home: ketchup for fake blood, a wizard costume for the Harry Potter world, candles for a summer night… Have fun!
Get inspired on Pinterest, it's a gold mine!
Don't forget to download your playlist and countdown to make the game more immersive, you'll find them in your setup guide.
Tip: before going on an outdoor adventure, convert your YouTube soundtrack to MP3, so you can play it during the game without using the Internet. Just copy the video link and convert it to MP3 in a free online converter.
When organizing an Escape Room, think about the Game Master. He/she contributes to the good atmosphere and accompanies the players throughout the game.
If you play with several people, we advise you to make groups of 2 to 6 players and to think about differentiating the puzzles of each group.
For example, you can make a colored mark on the top of the sheets.
Example:
Team 1 = blue mark on the evidence, Team 2 = red mark.
The winner will be the first group to finish the game. You can end the activity with a great snack with candy, small cupcakes… Make them happy!
For the pirate game, fill the safe with candy or chocolate coins 😉.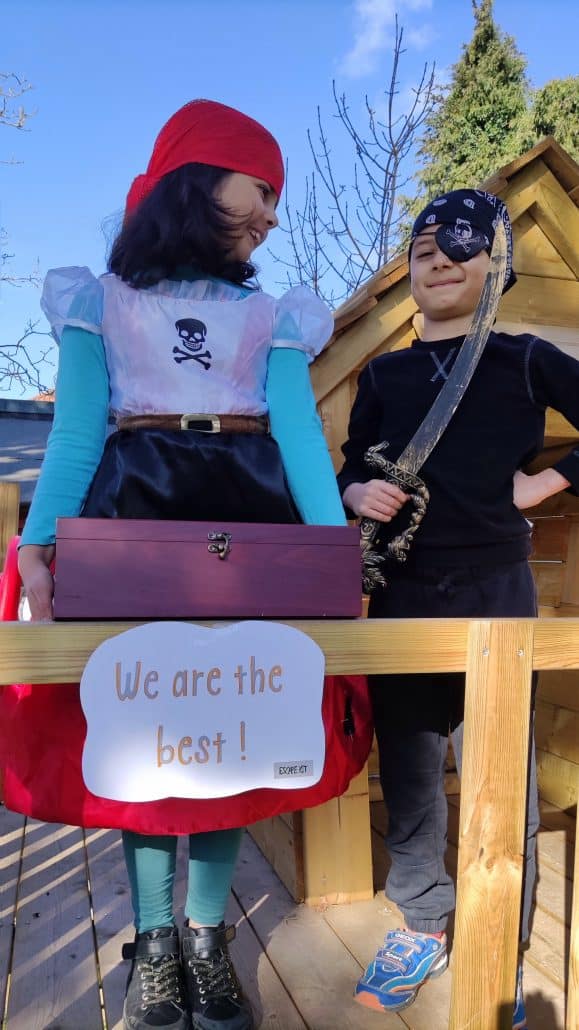 Save time with one of our turnkey Escape Room kits!
30 minutes of setup, 1h of play, satisfied or reimbursed
    You are now ready to organize your outdoor escape room game. Our ready-to-use Escape Room kits are perfectly suited to the game space of your choice.
The concept? Just print it out, set it up, and it's time to play!
We hope our tips will help you create the best Escape Room for kids, teens and adults, and that this event will be unforgettable – perfect for the beach, the park, the mountains, or the forest!
PS: Send us your photos to: contact@escape-kit.com.