A
treasure hunt for children and adults
How to do a treasure hunt?
Escape Kit offers fun treasure hunts for children and adults.
With the help of riddles and clues, participants are challenged to find precious objects… Let's start the adventure!
Discover how to organize a treasure hunt for a birthday, a rainy day, an afternoon or even for an extracurricular activity! The park, the garden, the forest, the house… play inside or outside!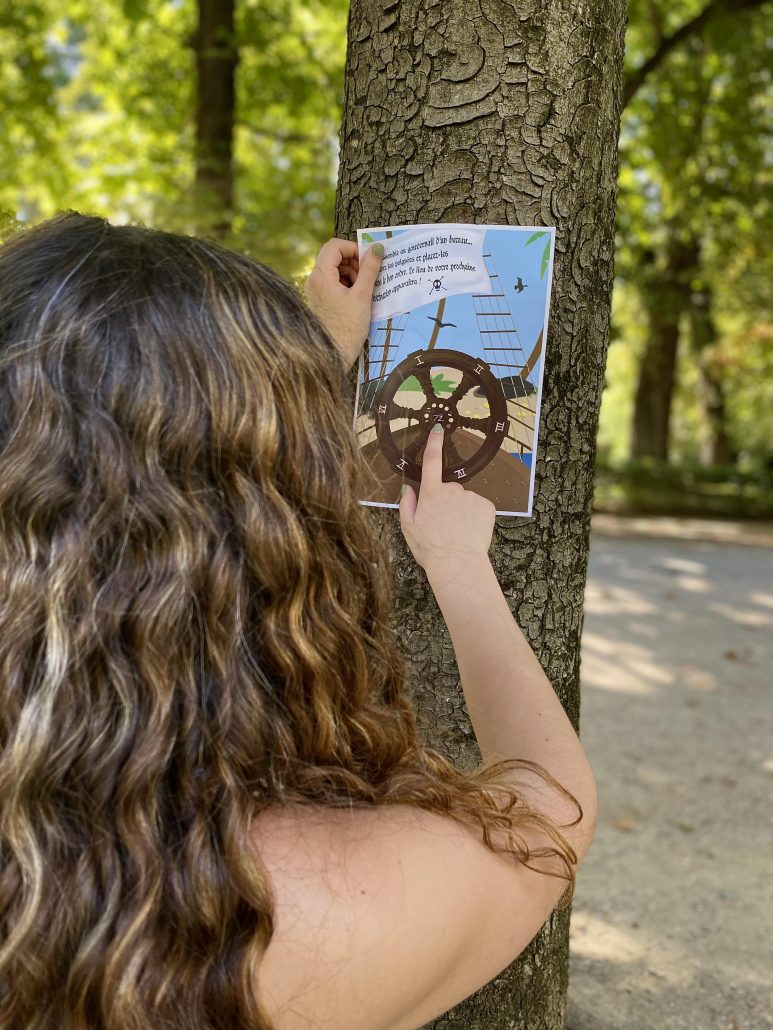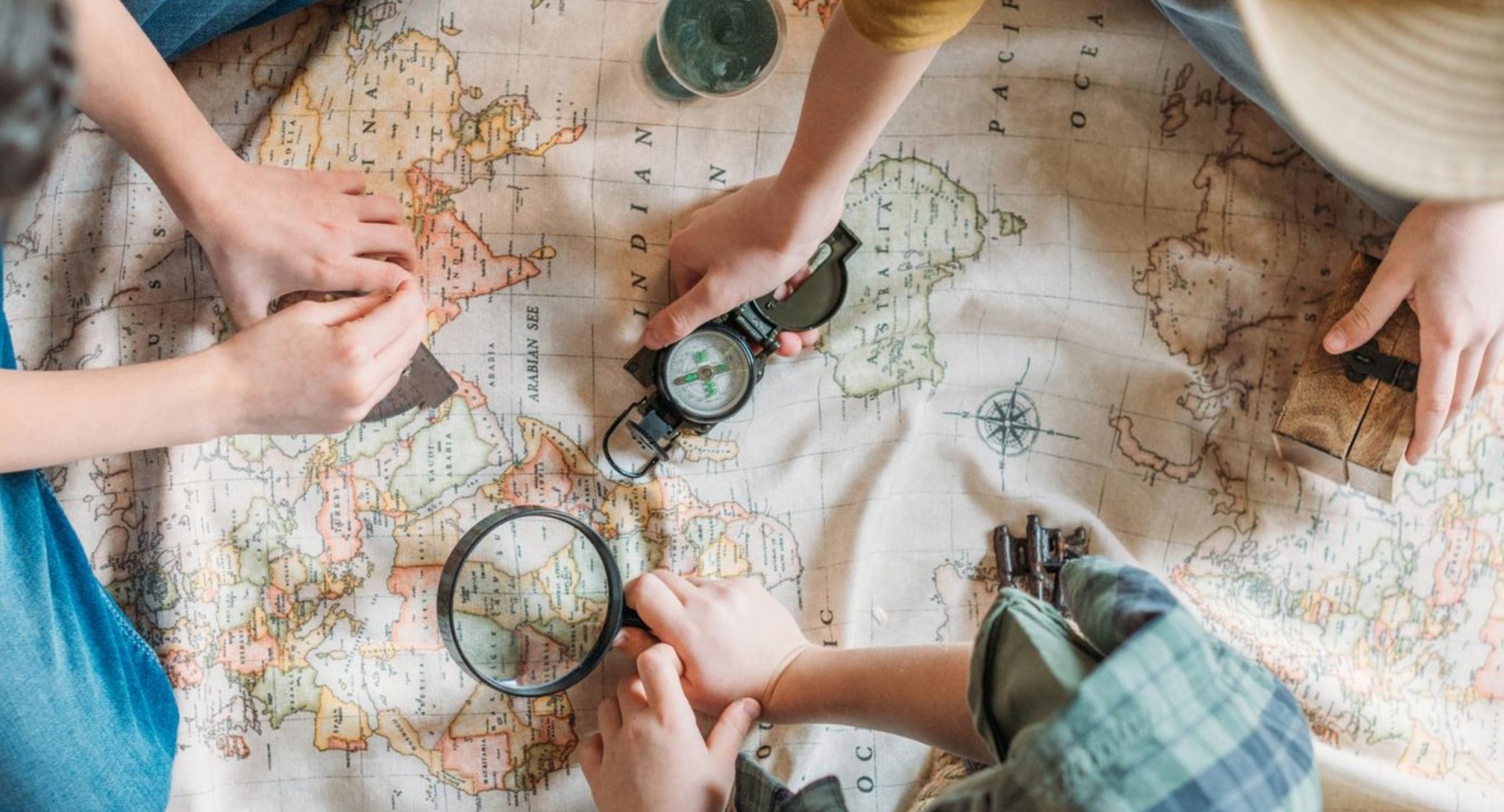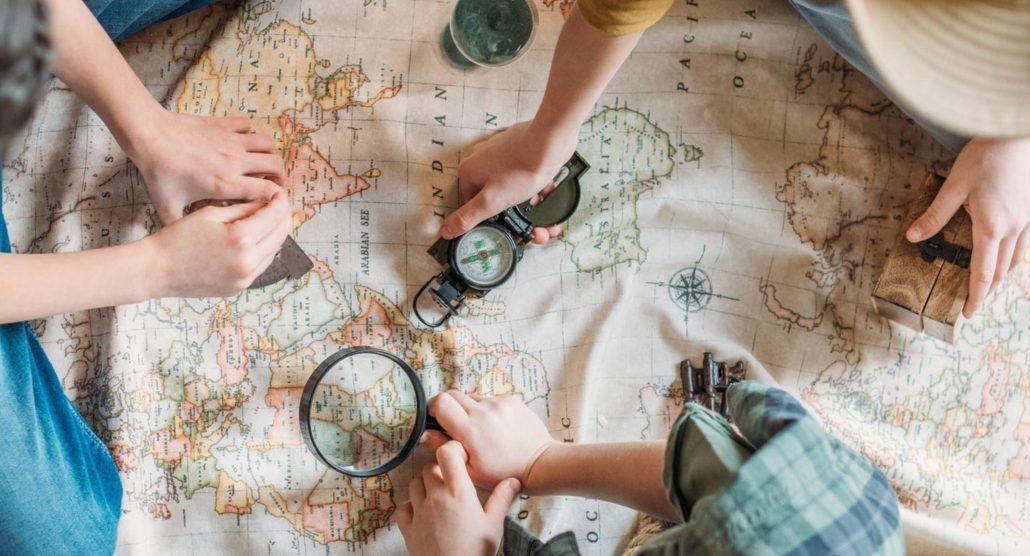 The resurgence of the treasure hunt
The treasure hunt is an opportunity for everyone to have fun. Whether you are 7 or 77 years old, with friends, colleagues or family, as there is something for everyone.
The mission of the young treasure hunter will be to discover precious treasure chests, mysteriously hidden, while the researcher will love to solve life-size investigations and the mathematician will be dumbfounded when discovering the unimaginable puzzle pieces… And some treasure hunts compile all these ingredients for an even more surprising recipe !
So while classic treasure hunts are dying out, it turns out that they are now re-emerging as a novel concept thanks to the growing success of Escape Rooms.
Treasure hunts: have fun in a team
The treasure hunt is a very playful game and its initial audience is young. Gathering children around a team quest, a shared treasure, is the ideal game. It is the event of birthday afternoons that instill in children values of mutual help and cooperation.
While the treasure hunt used to appeal to children, the treasure hunt for adults is now just as popular. After all, instilling collaboration and sharing values is not just for children. Indeed, adults are big kids who also enjoy having fun.
New treasure hunt for children and adults
Treasure hunts, whether for children or adults, evolve according to the audience's expectations. The final treasure, to be discovered according to clues that are sometimes far-fetched, exorbitant or even absurd, now means much more than a chest hidden outside.
Spending time together around a game with everyone's attention focused, without screens, is becoming a favorite pastime for families and groups of friends. Treasure hunts are becoming more elaborate and satisfy the public's desire for adrenaline and novelty. Everything is entertaining in a treasure hunt. That's why it brings children and adults together on a common quest. A creative way to connect generations and create bonds.
At home escape room : treasure hunt 2.0
Many games have been dematerialized with the emergence of the Internet. The same goes for Escape Rooms, which have exploited the path opened by treasure hunts. Escape Kit offers original content for download. Aimed at both children and adults, its degrees of difficulty vary to suit. Some will not be afraid to take on a difficult challenge, others will prefer to choose a relatively easier challenge to ensure their victory.
Why Escape Kit ?
Low price (only $20)
Unlimited reusable game
Unlimited number of players
Original activity
By printing a simple, pre-prepared Escape Kit designed to ensure maximum fun, you can take part in an adventure like no other.
These kits allow you to live a real Escape Room experience, while staying at home, and without handing over a bundle for it. So don't hesitate and try the different versions, for an original treasure hunt for children and/or adults!