Fun activities for kids to do during the school holidays
What you are about to discover...
What to do with kids on holidays?
School vacations are approaching fast, and you are looking for ideas to keep your little ones busy? It's not always easy to keep them entertained with original activities at low cost. Fortunately, there are many creative and sports activities to keep them busy without ruining your budget, hehe.
We have selected for you 7 creative activities at low cost to entertain the kids during the vacations. Parents, grandparents, aunts, uncles, nannies, babysitters… it's up to you!
I. Organize a treasure hunt
Treasure hunts are one of the favorite activities of children! Between searches, charades, riddles, hiding places and walks, it's a little animation that is sure to please. 
Whether it's for Easter, an egg hunt or a birthday party, to find the safe filled with candy, we've all been on a treasure hunt!
Have you ever done a treasure hunt yourself for the kids? It's a real puzzle to combine suspense, reflection, and fun.
How to make a treasure hunt?
All places are welcome for a fun activity: house, apartment, garden, park, forest…
This option is optional, but you can involve the children by making them choose and adapt the decoration and accessories to the theme.

For example, if they are fans of the Disney or Marvel universe, order in advance small accessories of prince and princess or superheroes, and use them for your activity. Are they a fan of dinosaurs? Use archaeology vocabulary like, "The dinosaur fossil is between the mailbox and the garden gate." Be creative!
You can create as many clues, charades, or riddles as you like. Adapt them according to the number of children, and don't forget to give the kids some directions. 😉 You can create a dozen clues and adapt the precision of the indications according to the age group of children.
You can start with clue 1: "I'm somewhere in the house, between the yogurt and the eggs… It's very cold in here = The fridge." Then go on to a second clue, which will lead to the third, until the 10th where the treasure will be found.
Draw a map for more realism
Psst, no judgement and no need for talent! Whether you are good at drawing or not, the illustration of the game space should be done in a simple way so that the children can locate the place.
If the activity takes place in the house, draw the shape of the house with the names of the different rooms, in the garden, draw the house, illustrate the garden fence, the garage, etc…
This map will allow your little wolves to find their way throughout their investigation, but especially to put crosses in the places where they will find a clue, so as not to go back and lose time.
Provide a treasure for their greatest pleasure!
What would a treasure hunt be without… treasure? For this, nothing could be simpler than a shoebox, a cardboard box or a small bag as a chest!  You will fill this box or chest with candies, chocolate coins, gifts or other trinkets of your choice. 
This birthday animation is ideal to energize the party and make the children have a fun adventure.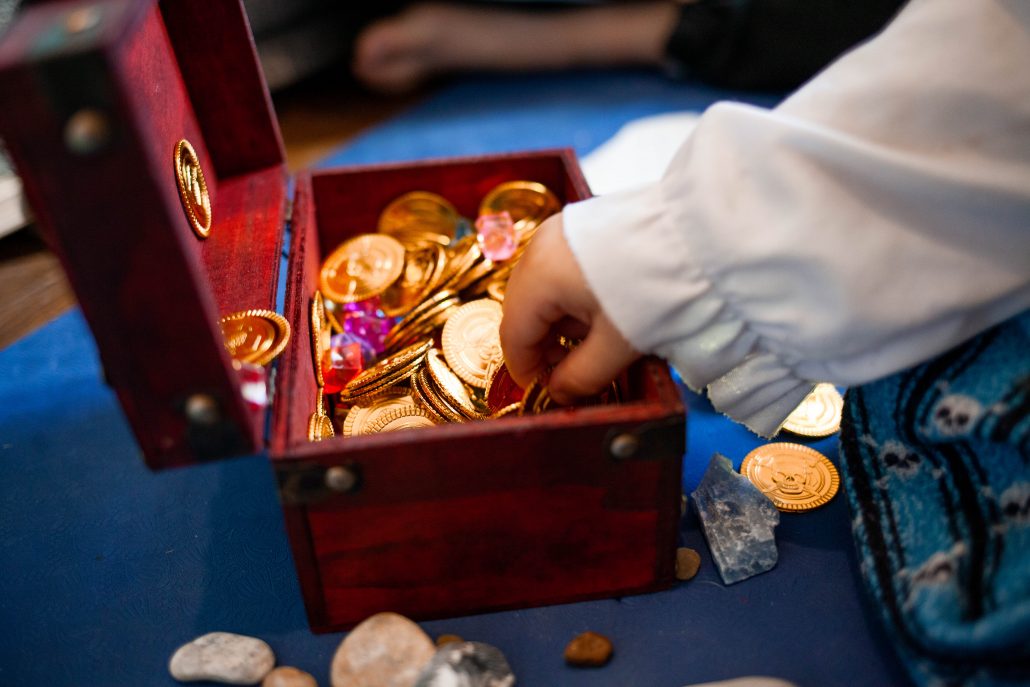 II. Making homemade paint
Yes, you read that right. Doing a painting workshop with your little monsters is a great activity that allows you to express your creativity through art. The Escape Kit team loves "homemade" and is unanimously in favor of this idea!
1. The materials
To complete this activity, you will need:
White paper (adapted to the number of children)
Brushes
Old sheets or newspapers (to protect the floor)
Old clothes or school blouses (to avoid staining)
Jar (to store the paint)
To make the homemade paint, you will need:
2 cups of flour
1/2 cup of salt
1/4 cup of sugar
2 cups of water
Food coloring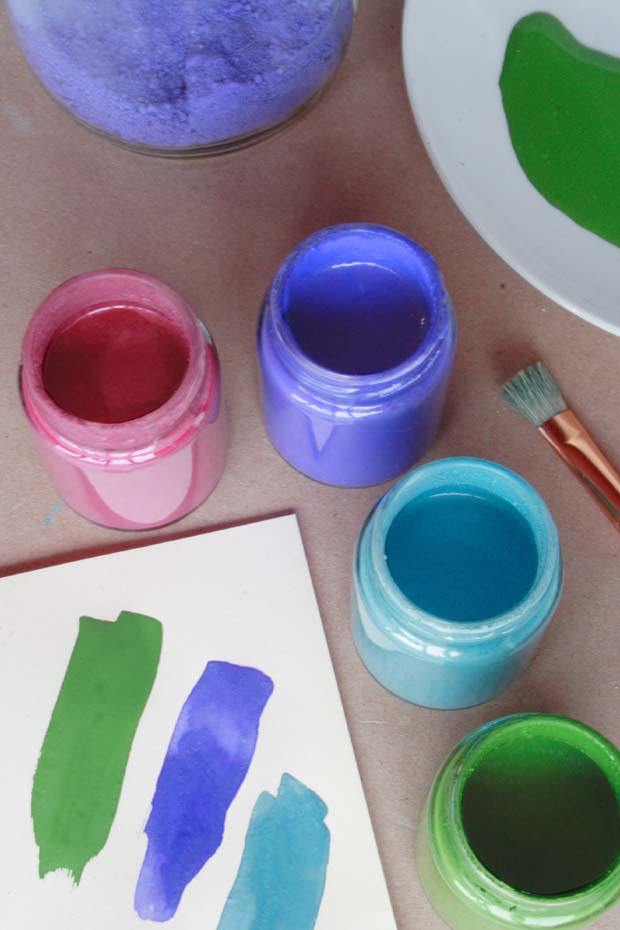 2. How to do it?
Start by adding the dry ingredients, then mix them together.
Gradually add the water, while continuing to stir.
Divide and add the dye. And there you have it, ready to use!
This paint is not only quick and easy to use, but it has the advantage of keeping for several months and is great for transparent surfaces. Moreover, it is non-toxic. Beware, food coloring stains!
Get your brushes and play the role of Picasso or Dali. 😉
III. Easy cookie recipes for kids
This cooking activity is ideal to spend the afternoon at home while having fun. Whether you're pawing at the dough, making pretty balls, taking care of the decorating or even the tasting part, something tells us that your kids will love to give you a hand!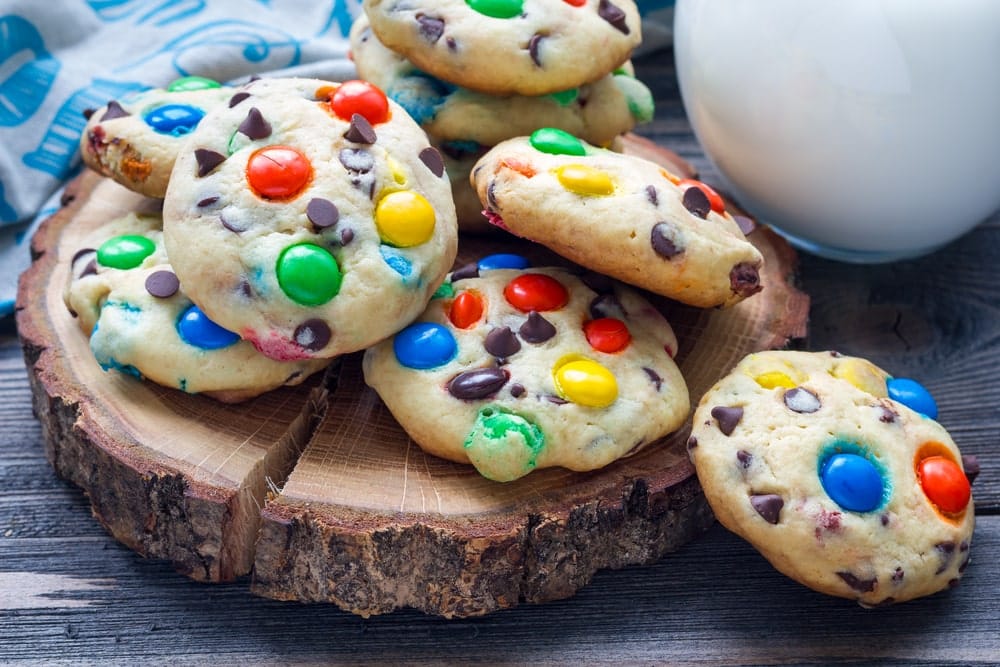 1. Ingredients (about 20 delicious cookies)
170g flour
100g butter
90g brown sugar (brown sugar)
1 egg
1 pinch of salt
1 pinch of vanilla powder
1/2 packet of baking powder
Chocolate chips (or M&M's according to taste)
2. The preparation
Preheat the oven to 180 degrees.
Put the brown sugar, salt and vanilla in a bowl and add the egg and melted butter.
Add the flour and baking powder slowly, then add the chocolate chips or M&M's. If the dough is too sticky, add more flour. The dough is ready when it comes off the sides and forms a ball on the spoon.
Place parchment paper over a baking sheet and have the children spoon the dough into balls and flatten them out. Remember to space the balls apart, as they will spread out when baking. 😉
Bake for 10–12 minutes at 180 degrees. Be careful, you have to watch the cooking. The cookies are done when they start to crack on the top. Now all you have to do is eat them!
IV. Customize tie and dye t-shirts
Do you know what is the best way to start the summer vacations? Having colorful and personalized clothes.
In summer, forget about big sweaters and scarves and say hello to shorts, tee-shirts and flip-flops! Speaking of wardrobe, what if we gave it a makeover? Do you see where we're going with this? 😉
During this activity, your little monsters have carte blanche. The concept is simple: decorate a white t-shirt with colors and patterns they like.
1. The material
For this activity, you will need:
An old t-shirt or a new one (preferably white and 100% cotton, the dye will work more easily)
A fork (optional)
3 empty bottles
3 different colored food or textile dyes
1 bottle filled with water
4 large rubber bands (per t-shirt)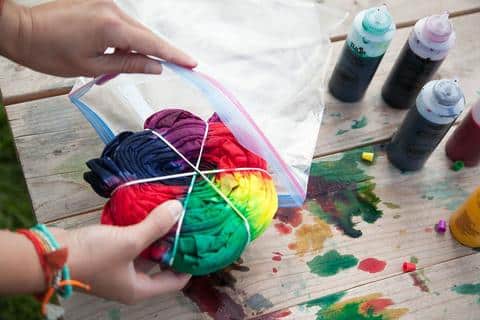 2. How to do it?
Lay the t-shirt on a table, point the fork in the middle of it and twist it until the t-shirt is twisted.
Keep the t-shirt in position by removing the fork and adding the rubber bands, so that they all cross in the center.
Divide the different dyes into empty bottles and add water (if you want the color to be bright, reduce the amount of water).
Once the bottles are filled with water-diluted dye, spread the contents as desired.
Let the shirt dry outside for 24 hours and rinse with cold water. Congratulations! The whole family has a trendy new shirt for summer.
V. Make an Escape Room at home
And to top it all off, what better way to share a moment than with an Escape Room at home or outdoors? Halfway between a treasure hunt and a board game, the Escape Room is an innovative way to play and have fun. With family, friends, small or large groups, any occasion is good!
Kids and adults alike will love the concept:
Download your favorite kit,
Print it out,
Set it up in your play area
Have fun!
An Escape Room encourages teamwork, sharing and solidarity, with the full team working towards the same common goal: to get out of the game room in the allotted time.
Whether your kids prefer a Superhero, Princess, Pirate or Alice in Wonderland theme, they're sure to find something to suit their tastes in our many available kits. They will love to explore the worlds of their favorite characters.
Thanks to our complete downloadable kit, containing riddles, accessories, a countdown with background music, your kids will love playing the game and solving all the riddles before the time runs out. Don't hesitate, go on an adventure and become a hero!
VI. Create funny characters
An easy and funny activity: the anti-stress potato! How about doing this little animation with the kids? The advantage? An activity that requires little material and that you probably already have at home.
The material
Balloons
Flour
Small bottle
Elastic
VII. Go on an adventure with an obstacle course
For the adventurous, there's nothing like an obstacle course to have fun while exercising! Whether indoors or outdoors, it's an activity that's easy to set up and ideal for improvisation.
Here are some ideas to spice up your course:
Jump through a hoop,
Create a maze with ribbons or toilet paper,
Make a beam with a stable log,
Walk from point A to point B with a spoon in your mouth and an egg on top. The goal? Don't break the egg!
Use your imagination!
We hope that you will enjoy this article and that it will allow you to keep the children busy whether you are parents, grandparents, nannies, babysitters… School vacations will pass quickly!
The Escape Kit team has a long list of activities to do at home with your family to find on our website or our social networks: Facebook, Instagram.